The enterprise startup guide
---
Tae Hea Nahm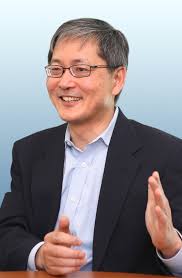 Managing Partner,
Storm Ventures
)
About the speaker
Tae Hea Nahm coauthored Survival to Thrival, a guidebook for building enterprise companies and leaders, with Bob Tinker. The book combines Tae Hea' perspective as a VC and board member and Bob's perspective as a founder/CEO. He is co-founding Managing Director of Storm Ventures. There, he was the founding CEO of AireSpace, sold to Cisco for $450m. He invested and served on the boards of Berkana (Qualcomm), Com2uS (Korean IPO), EchoSign (Adobe), Marketo (IPO/Vista), Sierra Monolithics (Semtech), Silego (Dialog), Sourceclear (CA Technologies) and RallyTeam (Workday). He currently works with several Storm portfolio companies, including BlueShift, Copper, Engagio, MobileIron (IPO), Modo Labs and Talkdesk.
Conference:
SaaStock 2018
Tae Hea Nahm is the Managing Director of Storm Ventures. He has been writing two books on building enterprise startups, called Survival to Thrival, along with Bob Tinker (Co-founder and former CEO of MobileIron). Tae Hea founder and CEO of Airespace, later sold to Cisco for $450m. Currently, he is interested in "AI + SaaS" companies.
In this talk, Mr. Tae preceded the context from his book "Survival to Thrival". The important things that the authors wish they had known 15 years ago as a newbie enterprise entrepreneur and investor. Help entrepreneurs succeed now and anticipate what's next.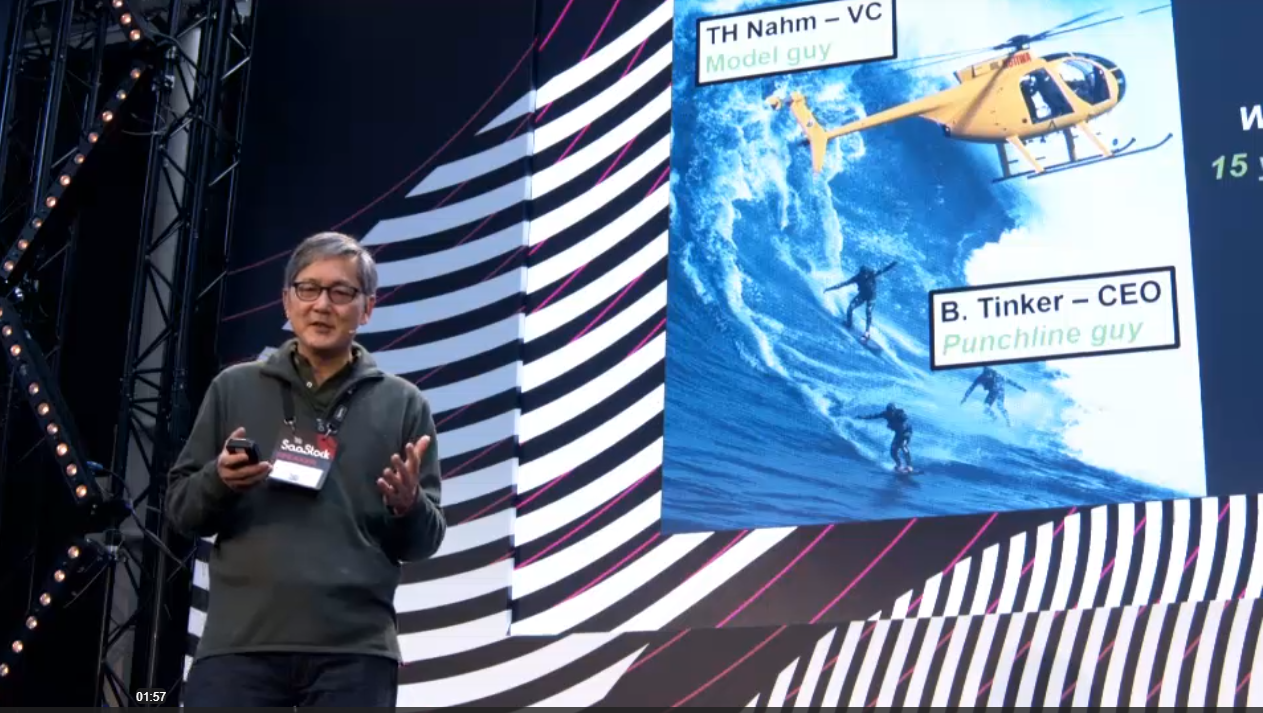 There are three preliminary observations made by Tae and Bob when they started the process. The following are the 5 stages that every startup goes through to be successful.
Stage 1: Founding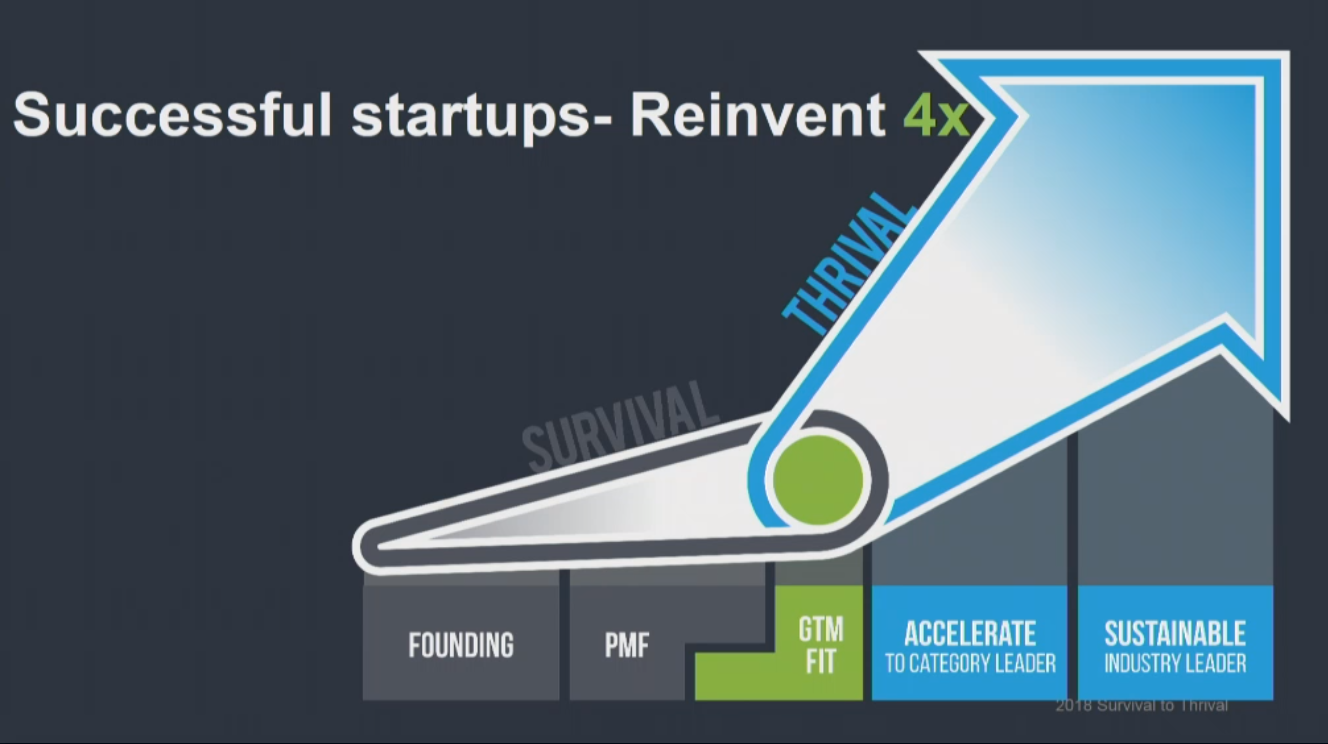 Observation: Why do entrepreneurs and investors who succeed at one stage get stuck in the other?
Successful startups need to reinvent themselves four times because it is five different stages of a company. Every startup need to go through these 5 stages say Founding, Product Market fit, Go to Market fit, Accelerate to category leader, Sustainable Industry Leader. The third stage, Go to Market fit is the key stage where the company reaches the transition from survival to thriving. The transition order is from $1m,$10m,$100m and $1b during this transition phase everything changes strategy, execution, and organization
Stage 2: Product Market fit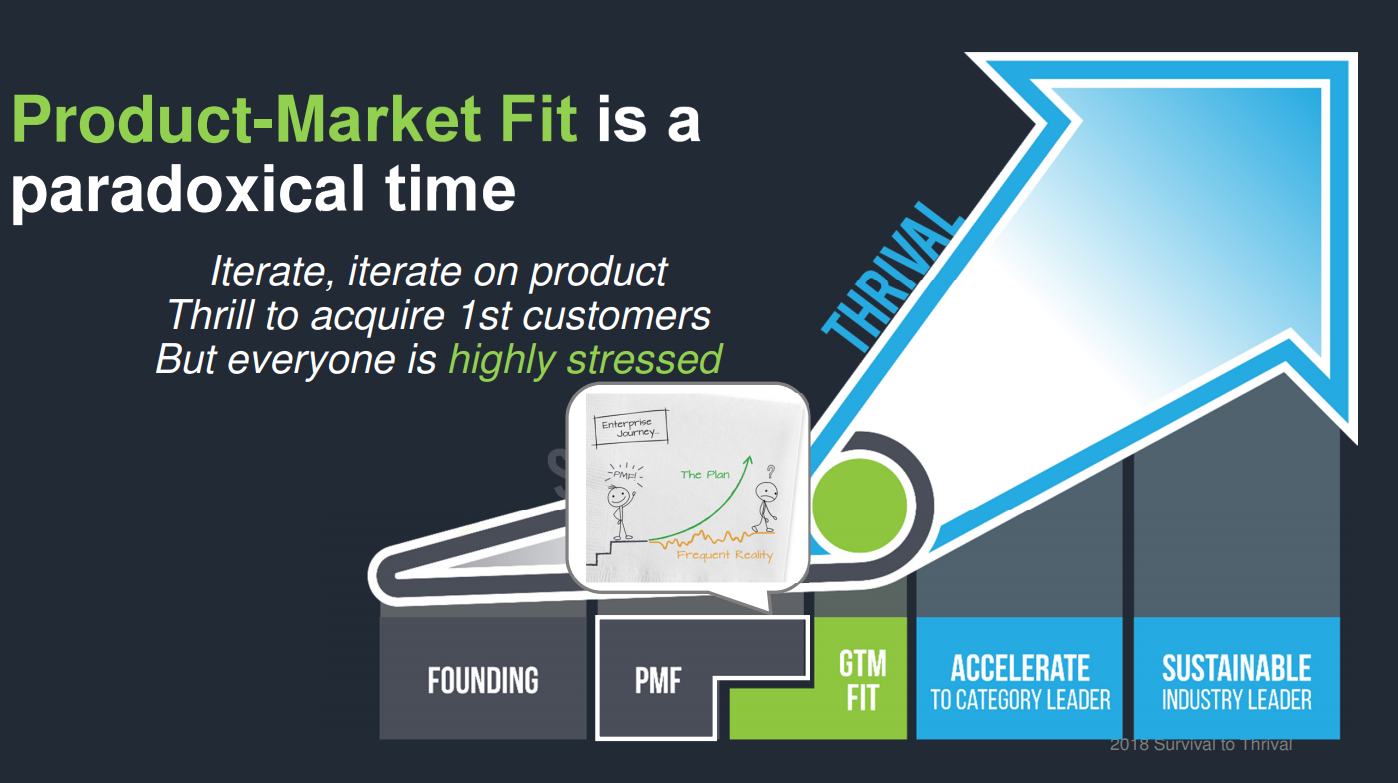 Observation: Why do so many enterprises get to PMF, but never unlock growth?
In most cases Product-Market Fit (PMF) is not sufficient, so need to move into Go to Market (GTM) fit. It is a paradoxical time when we try to iterate constantly to achieve the first customer. Once you achieve, then it is not a happy time as we expect rather it's a stressful time as there is a huge gap between what you do and what your customers expect. So, this leads to the third stage, Go to market fit.
Stage 3: Go To Market Fit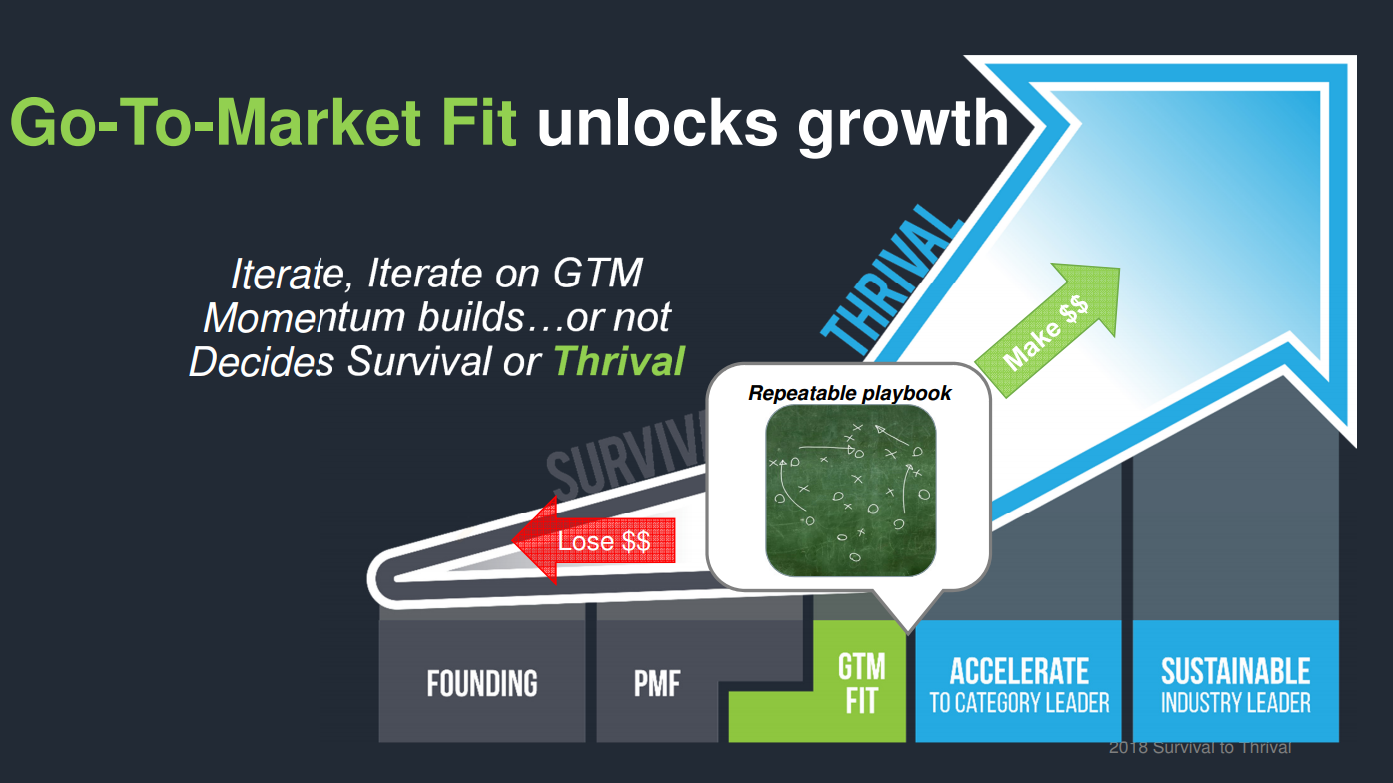 Observation: Why is growing a startup so hard on people?
There is a need to unlearn what previously made it successful. In investors point of view, it is the point between survival and thrival where we lose money or gain money. All of a sudden when people recognize it as a hot company and with GTM fit we can get projectable, repeatable and scalable growth.
Go to Market fit has three elements
Why buy now?
Blend the urgent pain with aspirations means the urgent pain faced by the sales rep to identify "why to buy now?" and the strategies involved in closing the deal.
Pick up model matching how a customer decides to buy
It is much easier when customers find you rather than investing in all outbound activity. So pick up a model that encourages your customer to buy the product, it can be Sales-led model, market-led or product lead.
Find and win the same customers- What's the WoW?
This involves 4 steps. Firstly, lay out your customer journey; secondly, what you should "do & say" at each stage, particularly finding the "WoW's ", customer's excitement. The third step is to support the GTM playbook with collateral or product. The fourth step is GTM metrics- By establishing the above steps, the metrics come for free.
At this stage, the company growth starts accelerating and deals close in a predictable manner.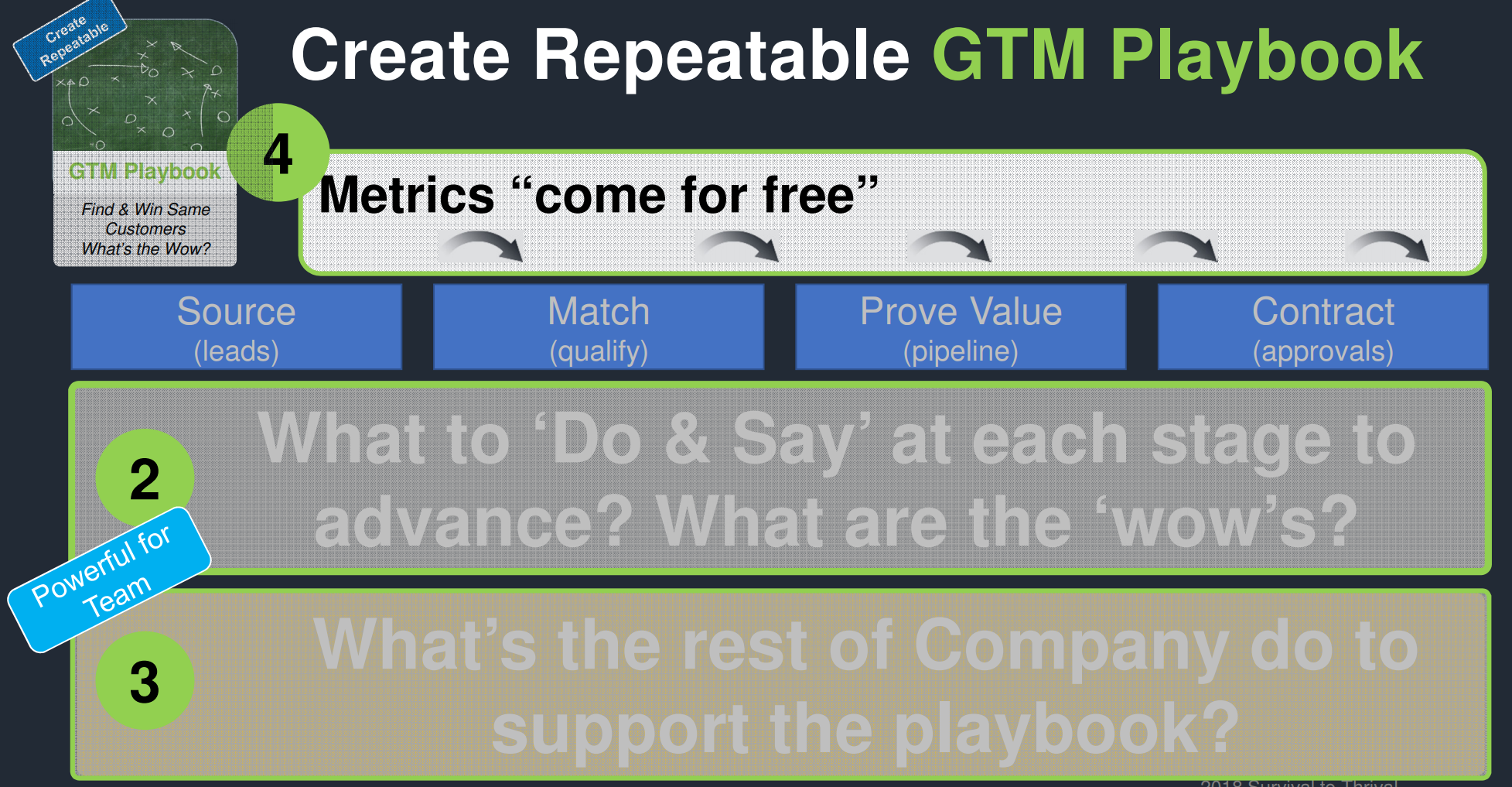 Stage 4: Accelerate to Category Leader
Now, having found the formula to succeed, all we need is to accelerate the growth. In general, category leaders are the unicorns, we have to find "Is the industry big enough to become a unicorn?" it's no longer a feature and" who is the current leader?" This stage runs through a virtual cycle, faster customer acquisition, recognize as a category leader, raise money at a higher valuation, hire great employees and invest more aggressively.
Stage 5: Transcend from Category leader to Industry leader
It really hard to escape from the black hole of a category, many companies excel until this point. It's now about the leaders focus on what worked in the past and what works in the future. The next challenge is role change where you need to unlearn what you know and start learning as new things. To help this change you require coaching and plan for the next stage in terms of building the right architecture to support the growth scale.
Summary of observations:
Observation 1
Successful startups are hard because they have to re-invent themselves four times and at each stage, it requires a different strategy and execution tactics different from the prior stage.
Observation 2
The key transition point is 'Go to Market Fit' and that also in the investor point of view is great as it is a transition between losing or gaining money.
Observation 3
And lastly is to help in role change for CTO, CEO or even a board member to unlearn the old role as the company progresses.
Being a founder can be lonely, but every startup goes through these stages, whether you are in Europe, Asia or Silicon Valley.
About Storm Ventures
Storm Ventures is a $600m (TAM) VC firm 100% focused solely on early-stage enterprise investments. The firm specializes in incubation, seed/startup, and early stage investments. It prefers to invest in telecommunication services, communications infrastructure, software, enterprise information technology, wireless technology, data centres, etc. It typically invests between $0.1 million and $5 million in its portfolio companies.
---
Was this article helpful?
---