The SEO Trends for 2019 That You Need to Know About
---
Sarah Bird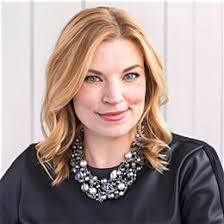 Moz,Inc.
About the speaker
Sarah Bird serves as the Chief Operations Officer of SEOmoz, Inc. and also served as its General Counsel. Sarah Bird attended Simon Fraser University in Vancouver, Canada; Koç University in Istanbul, Turkey; University of Washington School of Law in Seattle, Washington; and East China University School of Law and Politics in Shanghai, China
Conference:
WebSummit 2018
How to win in Search Engine Optimisation (SEO) has never been more critical to modern business. In this talk, Moz, search marketing leaders, will give you the trends that will define SEO in the year ahead.
SEO- What Data Can We Trust?
Clickstreams allow marketers and other researchers to gain insight about website user interests and activity. Clickstream monitoring reveals user success rates and helps researchers learn a great deal about user activity and psychology derived from how and where users click on a website. Marketers routinely study advanced features that combine basic clickstream data with other valuable customer data in an attempt to understand how customers think, thus building tailored resources.

Ms. Bird said, "Clickstreams are much less biased than data from individual, platforms. This data shows us that Google is king; 90% of searches happen on Google. There's no meaningful threat to Google out there. Another thing to consider is 'Where do all of these platforms send traffic?' As a marketer you should know who is going to send you the most traffic, and that's definitely Google. And if you look at the graph (above) you'll see they are also the most democratic distributor of traffic. There's nearly equal distribution from the top 10 websites to the other end of the spectrum. It's your best opportunity to get traffic."
SEO - Paid vs. Organic
Organic SEO relies on behavior to paint a better picture of who is interested in your brand. It targets people not necessarily based on the channels they are already using, but in the conversations they are thinking of having. While it might sound more superfluous to start, it can help you complete a more definitive profile of who your ideal consumer is, and track their online habits. Once you find that ideal audience, you can use paid SEO to attract prospects using keyword suggestion tools and long-form content.

Ms. Bird said, "If we're using clicks as the measure of value — that's traffic to your site — organic drives 20 X's more clicks than paid search. Most companies have gigantic AdWords budgets; they're hooked. There's enough paid advertising that Google can build self-driving cars with your companies money. So why is that? I like to think of paid advertising as a hamster wheel; easy to get started but the moment the hamster stops, the wheel stops. Organic SEO is like a flywheel; it's heavy, hard to get started, but once it get momentum and it becomes self perpetuating."
Search as a Destination
In an age of 24/7 connectivity—where 77 percent of Americans own a smartphone and spend record times online—it's a must to have a digital marketing strategy that meets consumers in the entire digital realm, especially mobile, and follows them through their online sales cycle. But, search platforms like Google have become information destinations. How does that affect data?

Ms. Bird said, "Searches are so much more interactive now. You don't have to click on links anymore. Which is why so many searches don't result in clicks. Another "no click" phenomenon, is that search has become ambient. It's all around us; it's always on. It can be Voice (a critical factor in the future of Organic SEO) response in our car, we can do searches with wrist accessories… So the format for what it means to even do SEO, it's leapt off the desktop page. It's everywhere. Google is trying to keep you on their site; it's not just a "pass-off" anymore. That may lead to lower result numbers, but not necessarily lower conversion rates."
The Future for SEO
What you see in Search results now contains information without clicking: multiple tabs on a page, quality imagery, colorful boxes, comparable products and pricing, maps, reviews, stars, shopping carousels, filters, travel experiences, job opportunities; it's becoming a merging of paid and organic experiences.

Ms. Bird gave several tips, "What this tells us is that your technical SEO really matters. You must be mobile friendly first, your site should be fast, you should use schema markup, Meta descriptions are key, be smart about title tags, get your business data right. Map search is HUGE. Also, use Progressive Web Apps. It gives you that interactive experience that you want from an application, and allows you to run them in a way that is much more search friendly. Remember, your website HAS to be secure."
Unique and Relevant Content
In 2018, Google confirmed the release of a broad core algorithm update, which made having quality content even more important. Having relevant content and boosting your E.A.T score (Expertise, Authority and Trustworthiness; Google's quality rater guidelines) will, in general, improve your chances of ranking well in the search results. It's important that all of your marketing and every page on your website has high E.A.T. And having a positive personal brand is absolutely vital if you want the quality score for your page to trump others in your niche.

Ms. Bird said, "We've seen a lot of volatility in rankings for sites that need high E.A.T.; like dealing with Your Money (YM), or Your Life (YL). These are areas where, if you give bad advice, you could really screw up somebody's life. Google gives those sites a higher level of scrutiny. Also, when thinking about forming content, think about it in terms of "position 0 answers." That means, what question am I answering; and answer with the Inverted Pyramid style of writing (See graphic). Also, you can find popular questions and related keywords on Moz or a another great service called AnswerThePublic.com. Additionally, own your 'featured snippets' — they are SEO — and consider having lists and links as content. Google loves them."
Your First Impression Counts
Your website is one of the most effective tools for engaging with your prospective customers. The right website content has the power to attract and inform your prospective customers and, even more importantly, prompt them into action. The wrong content, however, has the power to drive customers away. Whether you realize it or not, consumers are going to judge your company by the content on your website, so you have to make every word count.

Ms. Bird said, "You've got to get those reviews, experiment with Q&A, posts, reservations, and events. Use eye-catching images and videos. And evaluate your SEO Maturity Level. That means asking, 'How advanced are we on several different aspects of SEO?' Remember SEO is a competitive sport; you've got to keep up with it. It's not, set-it-and-forget-it."
Last year, Google shook the world with its mobile- and speed-related efforts. As a result, most of 2019's SEO efforts are expected in this direction. Be sure to have: Mobile-first indexing, fast page speed, positive brand recognition, and relevant content; all of which will make a great first impression for your company and will result in higher SEO rankings.
About Moz,Inc.
Moz is a provider of inbound marketing analytics software.Moz provides analytics software to track all of a website's inbound marketing efforts—search marketing, link building, social media, and brand mentions—on one platform. Moz Analytics tracks each effort with beautiful data visualizations, insights into competitors' data, and actionable recommendations to improve each effort's performance.Dedicated to helping people do better marketing, Moz creates easy-to-use tools, tutorials, and educational resources for learning inbound marketing—and fosters the web's most vibrant online marketing community. With offices in Seattle, Washington, and Portland, Oregon, Moz supports over 20,000 customers and 300,000 community members worldwide.
---
Was this article helpful?
---
What's Next