Growth hacking and outbound marketing for SaaS
---
Share feedback
Thanks for sharing your feedback!
Gerard Compte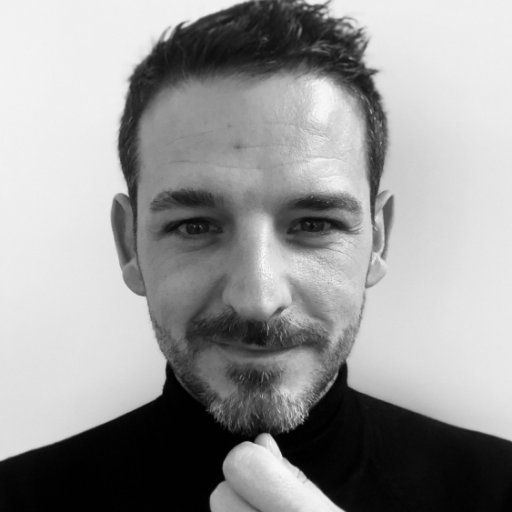 Founder,
Find that Lead
About the speaker
Gerard Compte CEO at FindThatLead, worked as a salesperson tasked with finding an email address for decision makers at Google and Microsoft. In his struggle to complete the task, Gerard saw an opportunity. His first attempt at a lead generation business was peer to peer based. In short, he built a team of virtual assistants who would work to manually generate a list of leads for his clients. Unfortunately, the quality was not great and the business failed. But they kept working.
Conference
:
SaaStock 2018
The 5 best Growth hacks to grow your Saas
Gerard Compte who is the CEO of 'Findthatlead' talks about how you can do some simple hacks and grow your outbound marketing.
Gerard started off by telling us how a simple Email could make or break your life! Bit Dramatic? Yes, but can be true for some. He lost 30,000 € for sending the wrong email (adding wrong information - distributors to the emails). But few years later, sending the correct email helped him to get a huge order.
If you believe your Product is amazing and benefits the society, you should do "everything" it takes to get your product out there. You can achieve outbound sales by using emails, in-mails, Instagram, etc
There is a lot of power that comes with emails and if you send emails with Love, this will help you GET CUSTOMERS.
Pointers to Getting Customers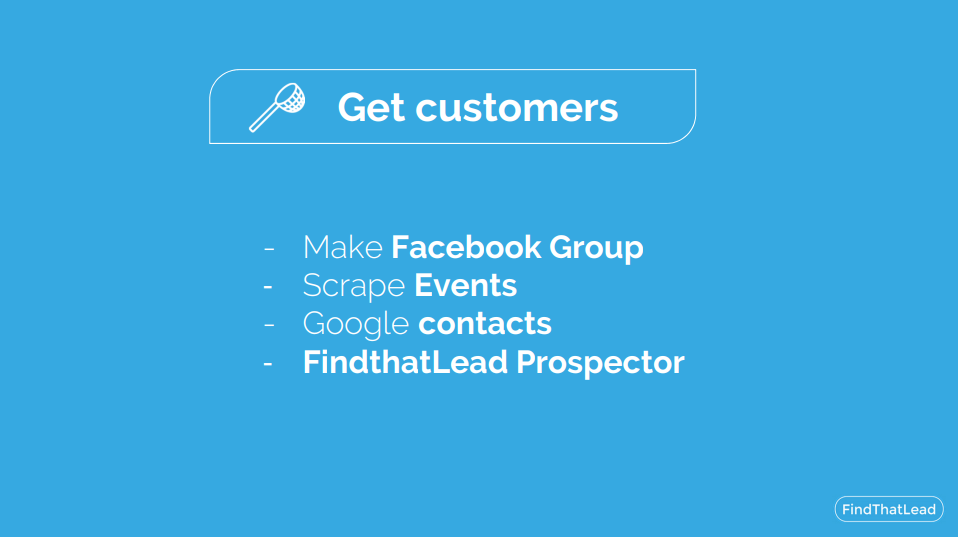 Make Facebook Groups
Just use the keywords of your business to build a Facebook group. Creating a Facebook group for your business can be a powerful way to interact with customers, build brand advocates, and drive growth. You can reach out to the community and send messages that reach them.

Scrape Events
Event listings are one of the more compelling datasets that we can collect. Go to events and send emails to all those you met telling them how much you like them, and you want to collaborate them.

Google contacts
Today Google is a big part of everyone's life. All your information is stored in Google & Gmail. Download all your contacts in Gmail and send them an email telling them you would like to collaborate with them, this will help boost your growth.

'FindthatLead' Prospector
Use a Prospector tool that helps you find anyone's email and then start the conversation with them letting them know about your product and how you would like to work with them.
Email Rules
Seth Godin once said
Market at People not at them
To make sure someone is going to be reading that email, follow the below Rules -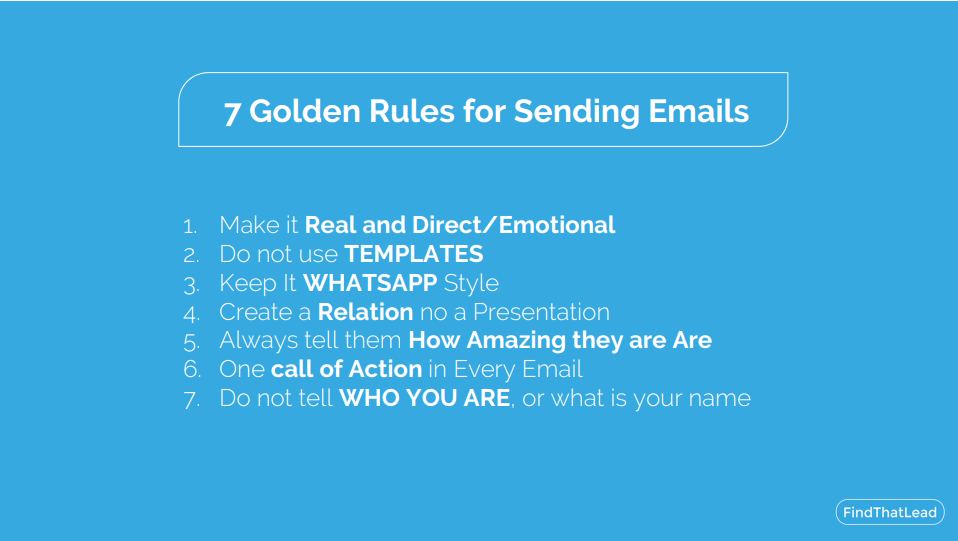 Be very targeted/specific with your emails - do not use 'Templates'. Typically, 4 lines and 1 call for action.

Use Short Subject Lines - to have a good open rate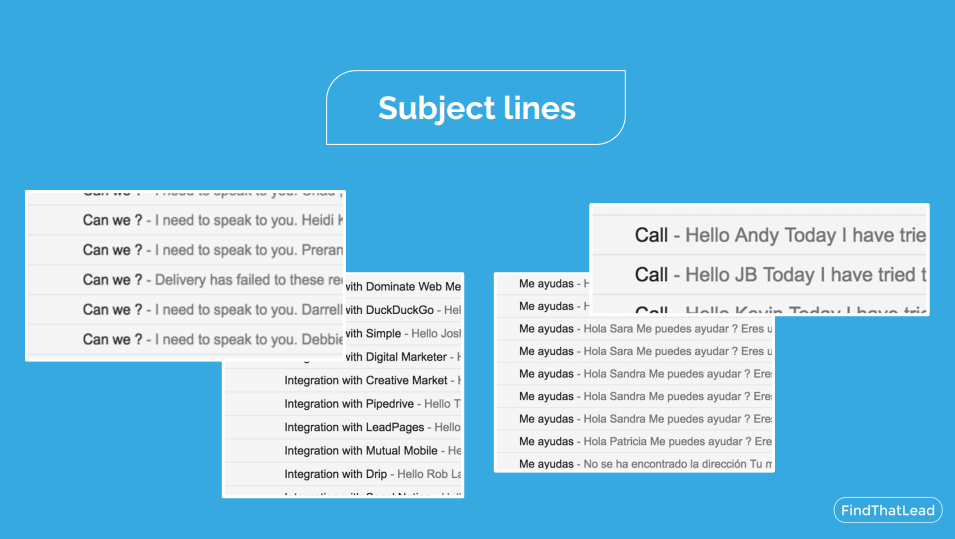 A good response rate will be based on the Body of the email. If your open rate is good, but response rate low, it indicates you need to work on the body of the email.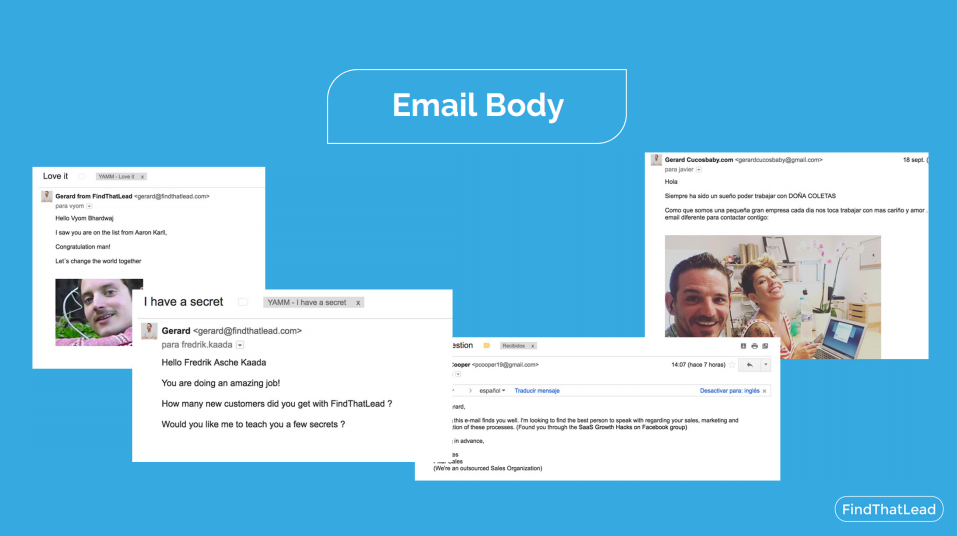 Gerard uses WhatsApp style emails - or you can use whatever works for you
Add images/Pictures in your emails if you can - It really makes a difference. It helps the reader relate to what you are talking about.
Personalise it as much as possible. They should like you as a person or you can add things you would like to see in an email.
Signature

Add who you are
Your best customers
Latest Blogs
Social media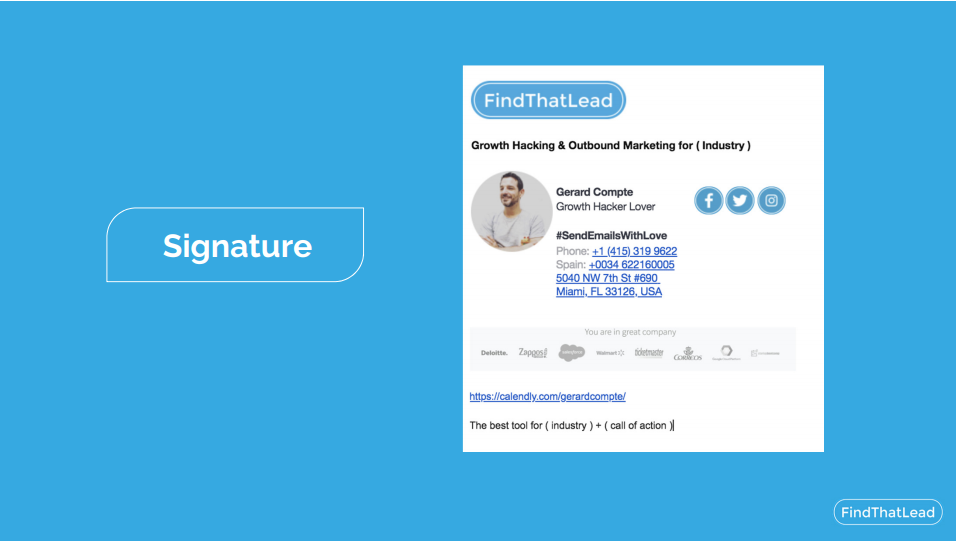 Best Tools & Resources to Use
Books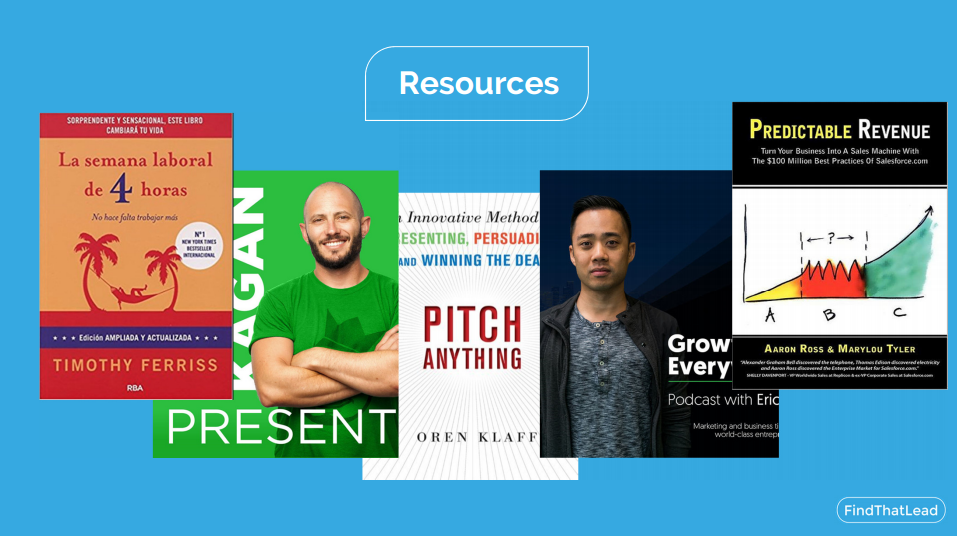 Book Links
Use Apps & Books - They save you tons of time and make you get noticed or help get research information
Loom helps you send personalised videos to your customers without having to go on a call with them.
Boomerang sends reminders, so you can avoid writing in CRM.
YouTube to research your competitors and get all their secrets if their CEO has done an interview.
Facebook being used as Linkedin (another level of communication) because you are creating a relationship with your friends (your customers).
Use the keywords of your business and create a Facebook group, create a community with love. There will be a lot of interaction with all the community users and that will build into a community that supports you.
Toolkit for FB - to scrape groups, get numbers from Facebook, invite all the people in your Google contacts. It can add them automatically to your group. Once you have the interaction it will grow by itself.
Instagram is something you can enjoy and can acquire new users for nothing in your free time.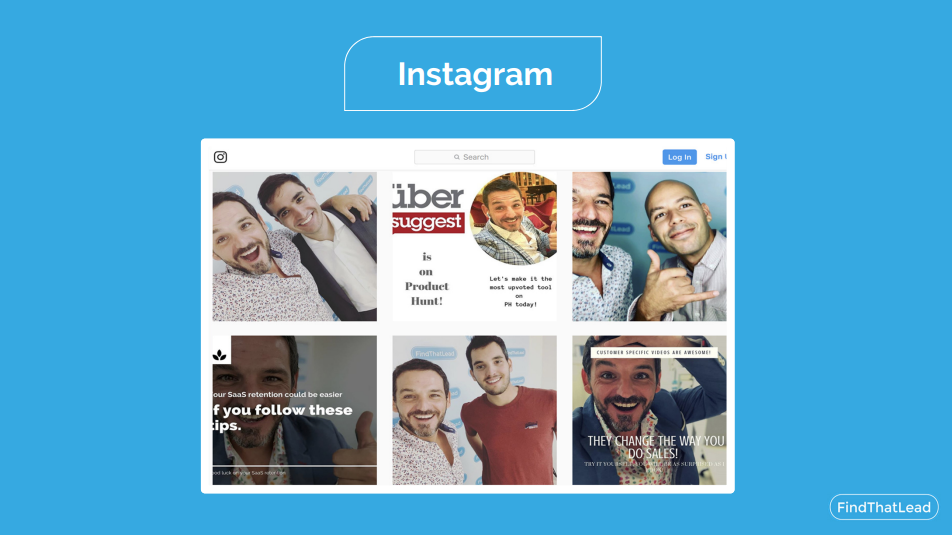 BigBangGram is very good for sending direct messages from your Instagram.
Take away for today
Send your emails with LOVE as this will make the difference to your outbound marketing strategy and to your company
About FindThatLead
FindThatLead Inc is a company that aims to contribute to the overall improvement of businesses and the economy, on the one hand, by supporting entrepreneurs helping them to find their best customers or their investors. In 2018, FindThatLead is one of the leading companies that gives you the power to connect with people that matter to you. It works by connecting to your Chrome browser as a plugin giving you the power to view anyone's business contact information and social data whilst you are logged into Linkedin. Awarded with best Growth Hacking Championship 2015, Best Email Finder Award 2014 and Global email searcher Award in 2014.
---
Was this article helpful?
---