Get inside your buyer's head to increase funnel conversion
---
Share feedback
Thanks for sharing your feedback!
David Skok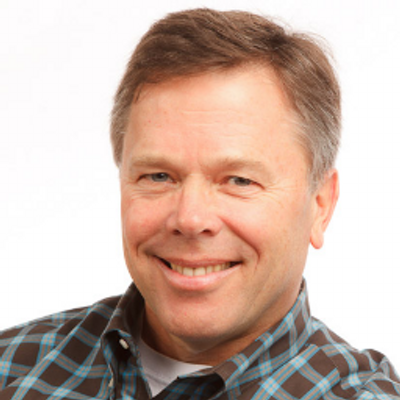 Managing Partner,
Matrix Partners
About the Speaker
David is specifically focused on the areas of SaaS (software as a service), cloud, mobility, Open Source, marketing automation, virtualization, storage, and data center automation. His work as a value added investor is best known for helping JBoss, Netezza, AppIQ, CloudSwitch, Tabblo, Diligent and TribeHR to successful exits.
Conference:
SaaStock 2018
In this article David Skok breaks the buyer's journey into 3 key stages and discuss on how to design the perfect sales funnel for the customer growth process. A Buyer's journey starts with research for a solution to solve the need, and it develops and travels to purchase decision where real trade takes place. It is essential to pay attention to Buyer's journey to make sales success.
WHY DO WE NEED A GROWTH PROCESS?
In today's sales journey a buyer doesn't click directly on the purchase button just after watching a product video. It requires a growth process between creating awareness and purchase, it is classified into two categories as buyers questions and concerns and the buying process. Here David asks to design funnel in a buyer-centric way rather than a vendor-centric way to remove the blockage points and keep the customers motivated to do something in the buying journey.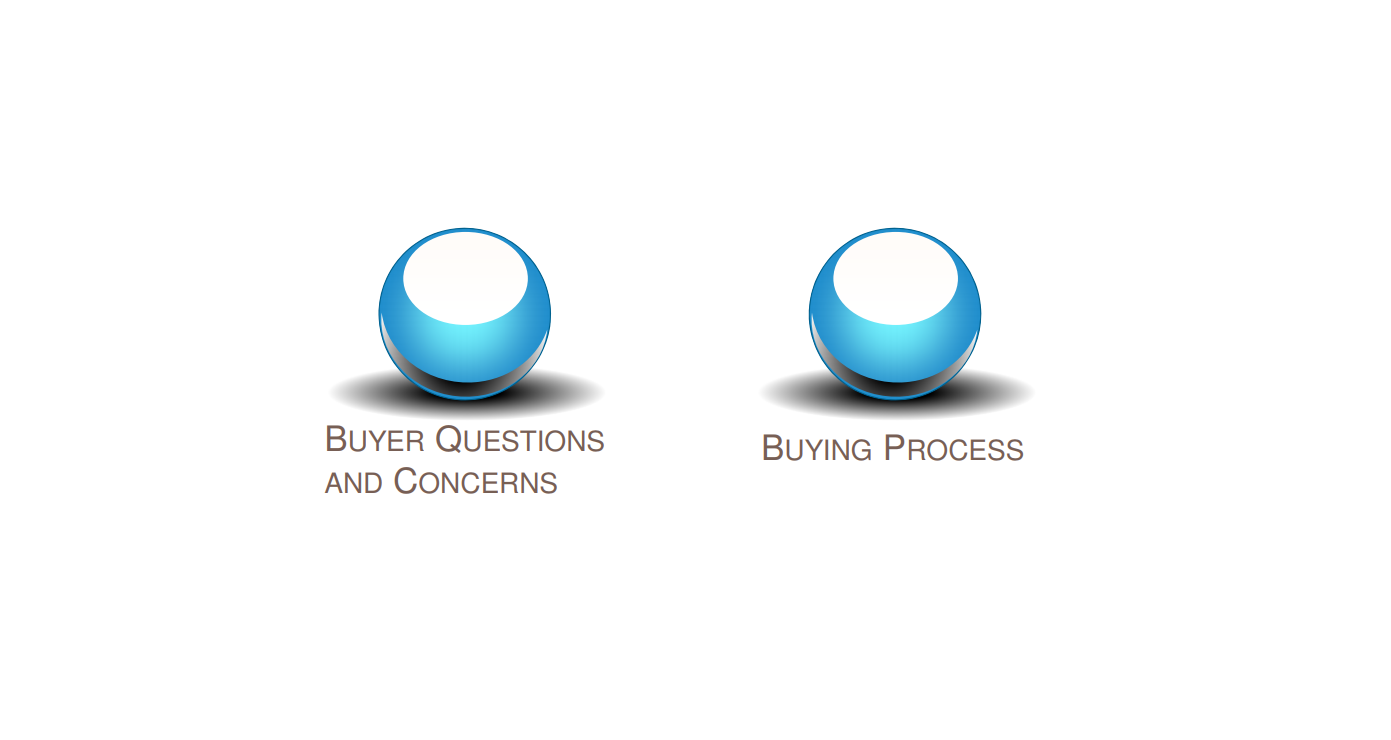 The Buyers Journey
The buyer's journey is broken down into 3 stages- Awareness, Consideration, and Purchase. Website visiting traffic is classified as 80% are just in awareness gathering stage, 15% of them are considering to buy something and only 5% are interested in buying the product. We need a different approach to customers at different stages which David explains clearly in the following picture.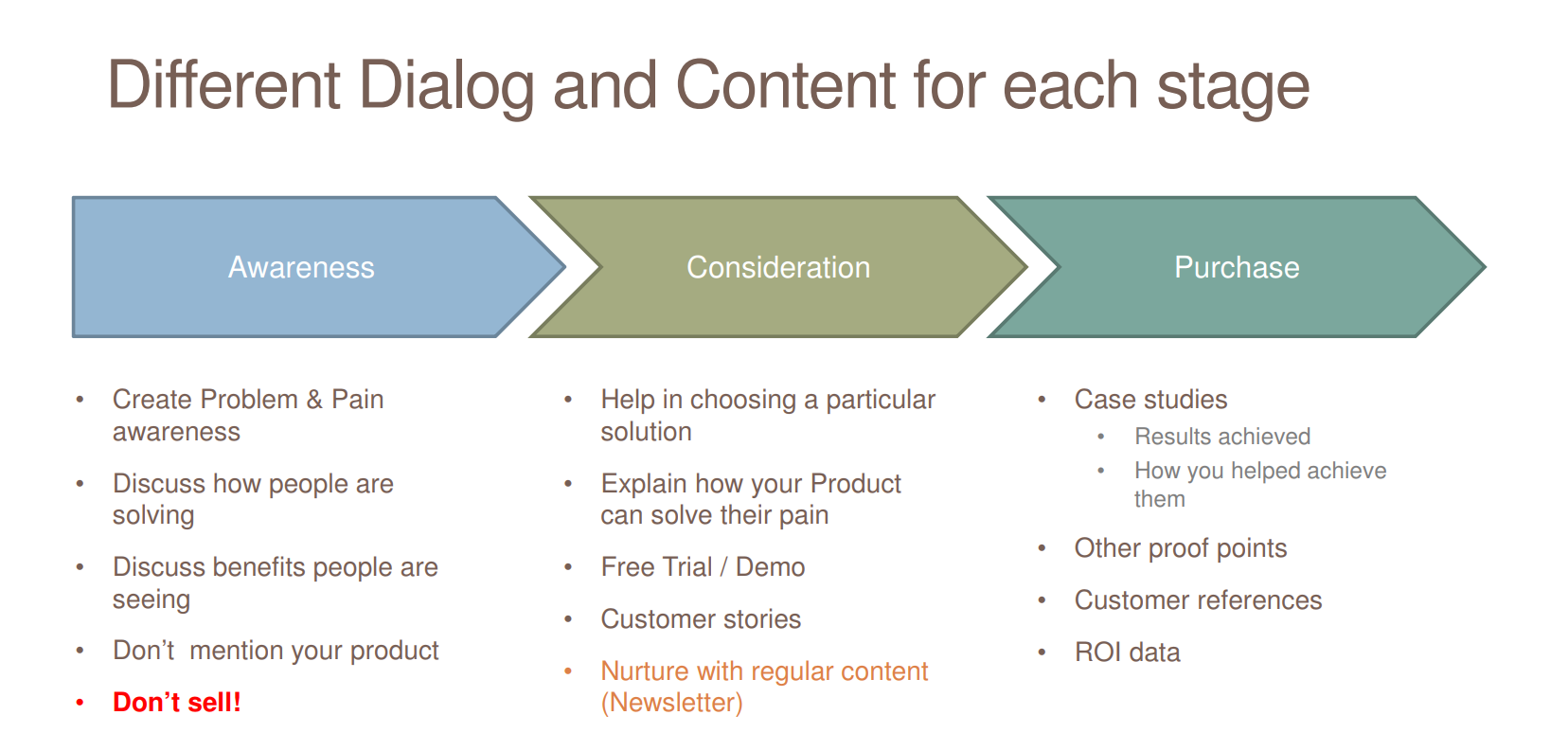 Another interesting part of the buying process is the triggers that help to move prospects from awareness stage to buying. Often triggers are the small actions that convert a prospect to sales. We need to create or identify the trigger points stating an example here, Hubspot with its website grader score where it talks about how good you do SEO job in a website and at the end keeps the trigger "if you have a low score ...". So creating or identifying buyers persona is very important in setting these triggers.
Identify Buyer Persona
These are very important in the selling process which normally is underutilized by many companies. Here we identify the real prospect, create awareness, understand their pain, solve their problem and move them to buy mode.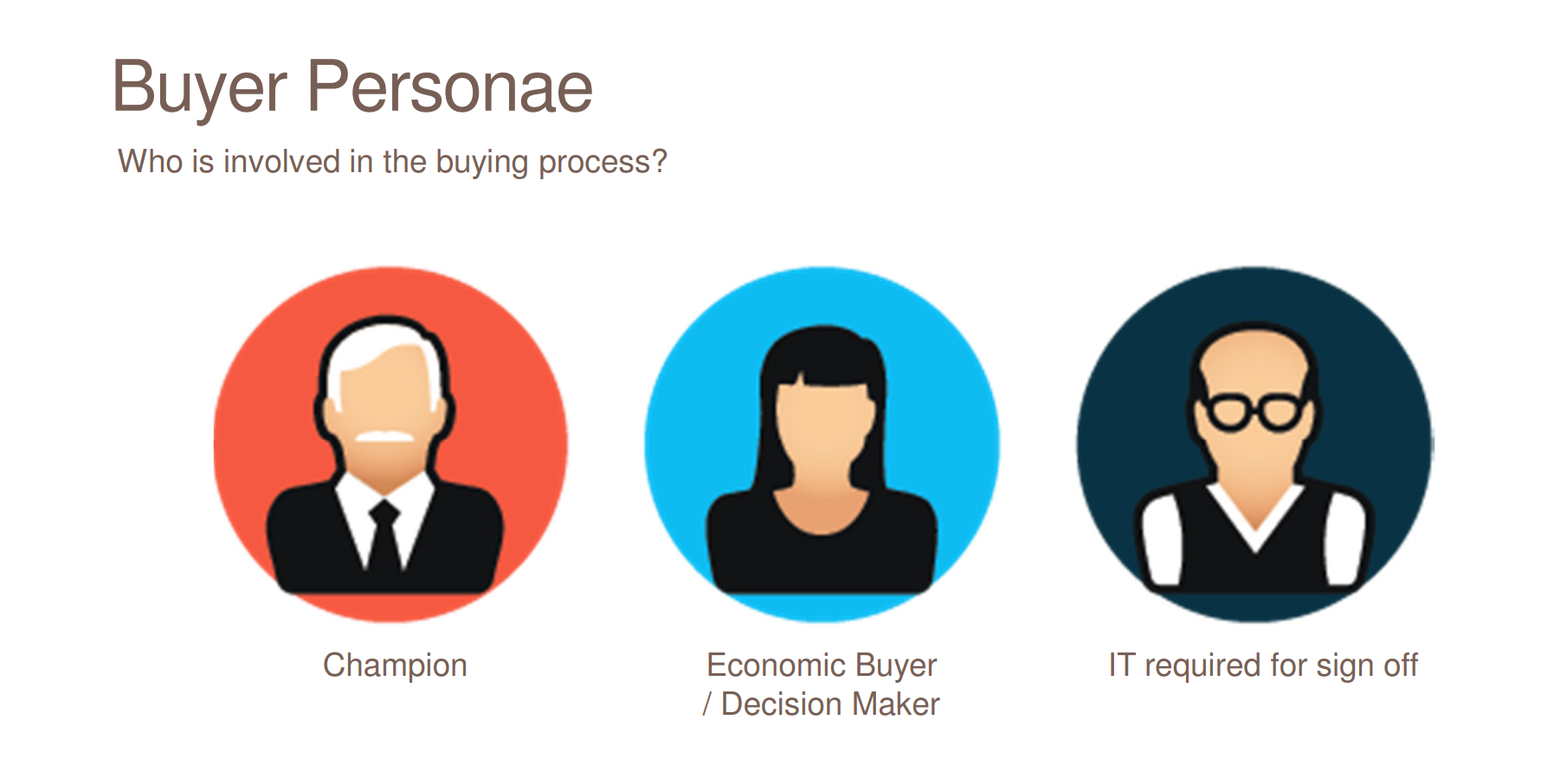 The following set of questions from David's slide help to know more about identifying the buyer persona.
Identifying Characteristics( company profile)
What does a professional day in their life look like?
What are their Key business goals, Motivations / Aspirations?
What pain do they have that we address and how they describe the pain?
Is solving this pain a high priority for them?
What are the triggers that cause them to buy?
Who influences them? (Sites, organizations, and people)
The answers to these questions will help to design the funnel for the growth process to match the buyer's journey.
Designing a Growth Process to match Buyer's Journey
In SaaS, the buyer's journey does not end with purchase it moves to post-purchase where customer retention is important to reduce the churn rate. This is achieved by providing good customer support and making delighted customers as our promoters and upsell them. The absolute growth process takes place in 4 stages** attract** strangers to visitors, convert them to leads, then close them to customers and delight them to promoters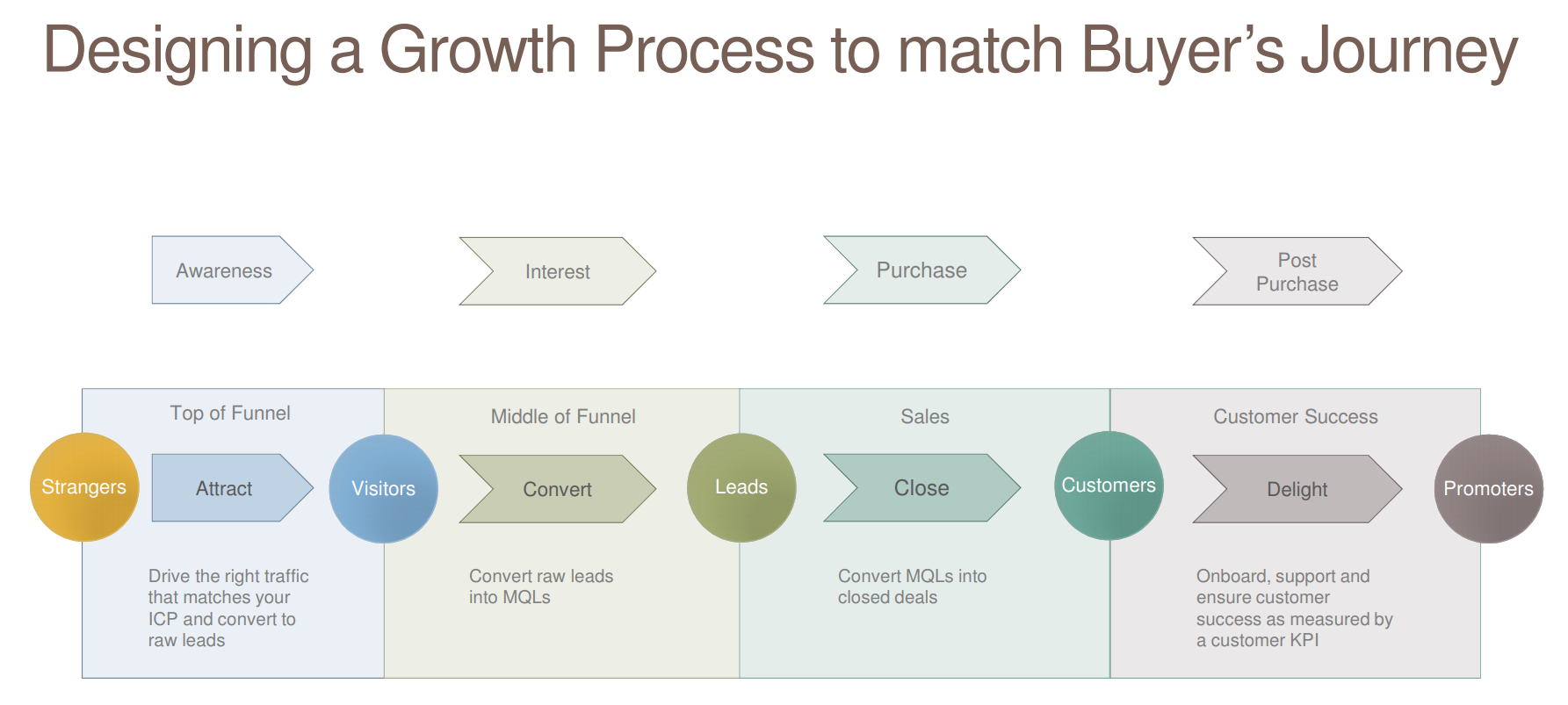 After achieving these primary goals, David recommends to set up initial growth process on your website like setting up Free trial CTA, then identify buyers buying process, what do they do in research, looking for reviews, shortlisting vendors, are they looking for ROI justification then match these with the gaps in vendor process. Especially in SaaS people look for security on data protection and if you add a whitepaper to your website about date protection policy this will help the buyer in the decision-making process or find a channel which they are comfortable to purchase and sell it through that channel.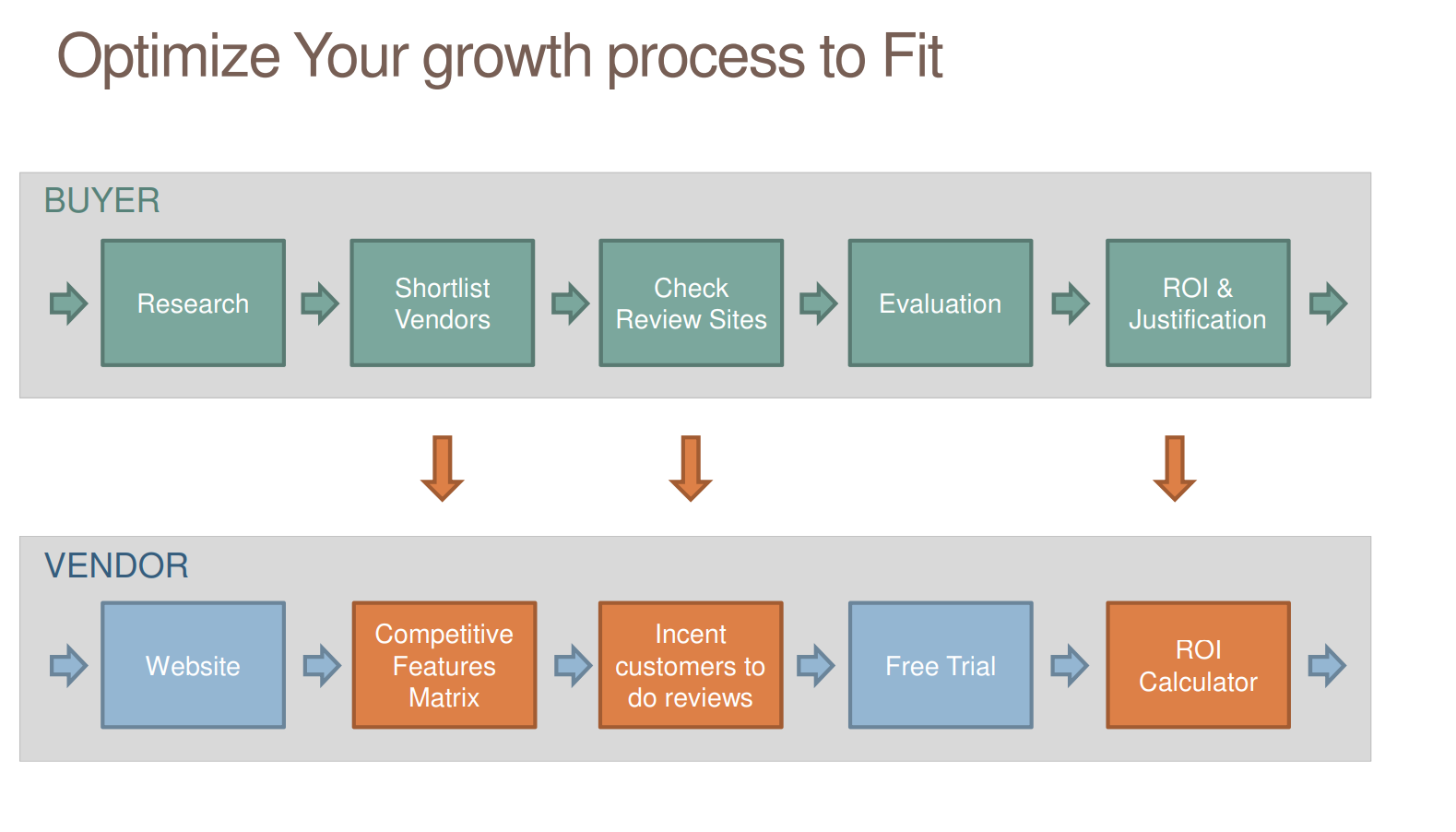 What creates Sales complexity?
According to David, the more complex your product is the more Cost of Customer Acquisition. The following graph shows an exponential correlation between the CAC and efforts by human touch to go to market. Any amount of human touch to sales affect the cost of customer acquisition( CAC). In simple words, lesser the human touch better the sales which mean self-service is more preferred by customers, where they learn and evaluate the product on their own. Our goal here is to redesign the sales process and get rid of the complexity like packaging, pricing, and integration with our product so all set for easy evaluation for customers. Using freemium in your product is a proven approach to get people to use your product without any friction. Adopting Product led growth strategy well suits to identify qualified leads.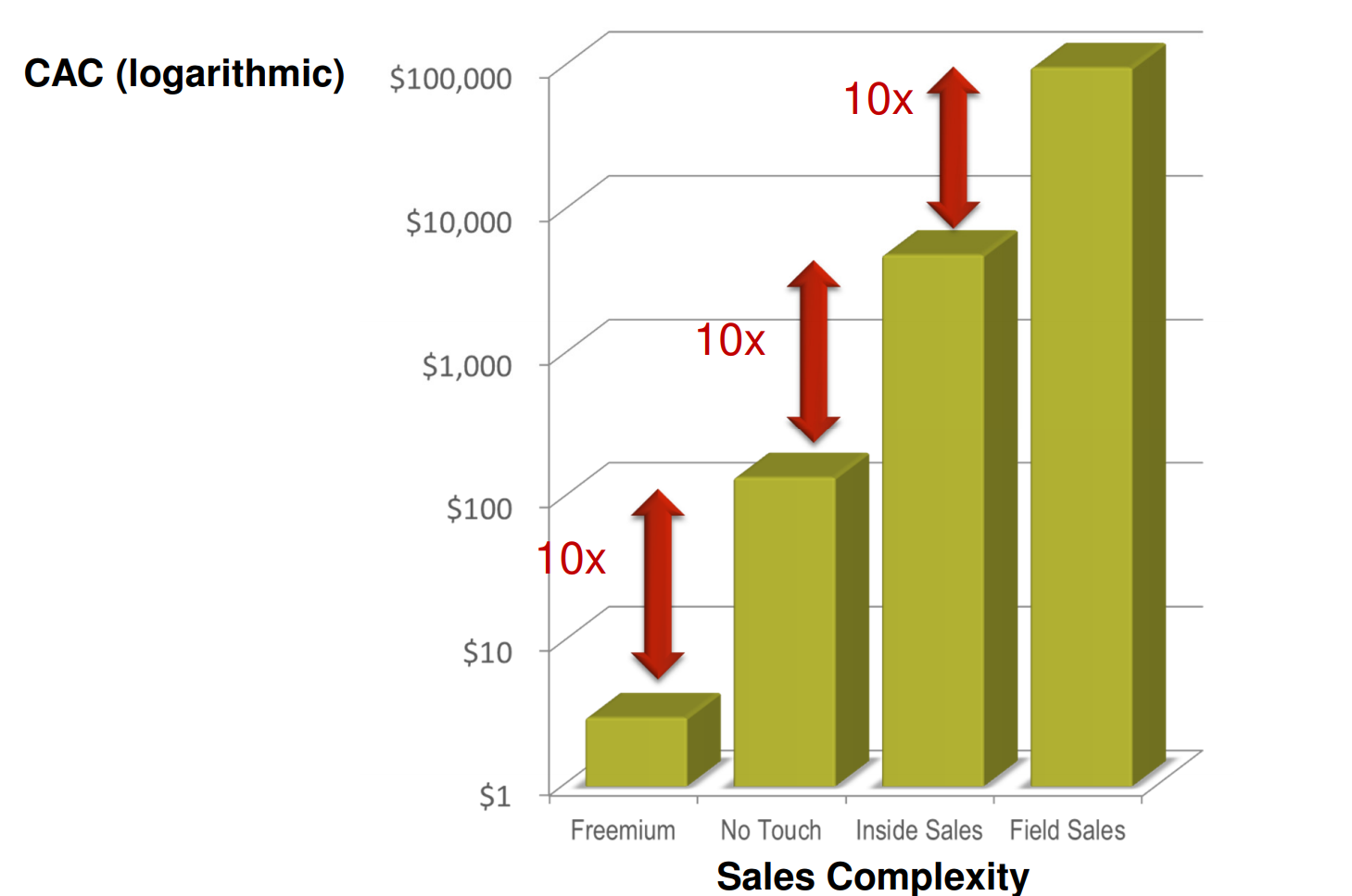 Removing the blockage in the Sales Funnel
Identify the friction and concerns you buyer has in communicating with your product. Maybe they are not interested in giving their email id as they are worried about too much of spammy emails, to overcome this provide valuable content and then ask to enter their email id. _For example-_one particular email from the company conductor uses the publicly available customer day like their ranks in google search engine, website traffics, etc and customize a personal email to outreach to the prospect and finds ways to gain trust.
Cold calling is outdated and here we need to redesign the approach by inviting prospects or customers for an event, educate them, getting peer connections, building relationships and gaining trust.
The product is your Salesperson:
In SaaS product is your most powerful sales rep and is often underutilized. for this to be effective identify the WOW!! moment of your customer with your product. The WOW!! the moment is broken into 2 segments, Mini WOW- where the customer has found something cool and exciting and the FULL WOW - is when the customer is really excited and wants to buy your product.
An example quoted: Salsify- A product content supply chain automation software
Redesigned their elaborate sales process which also had friction are from buyers perspective to frictionless buying process. Below is the picture of their original buying process and the redesigned process.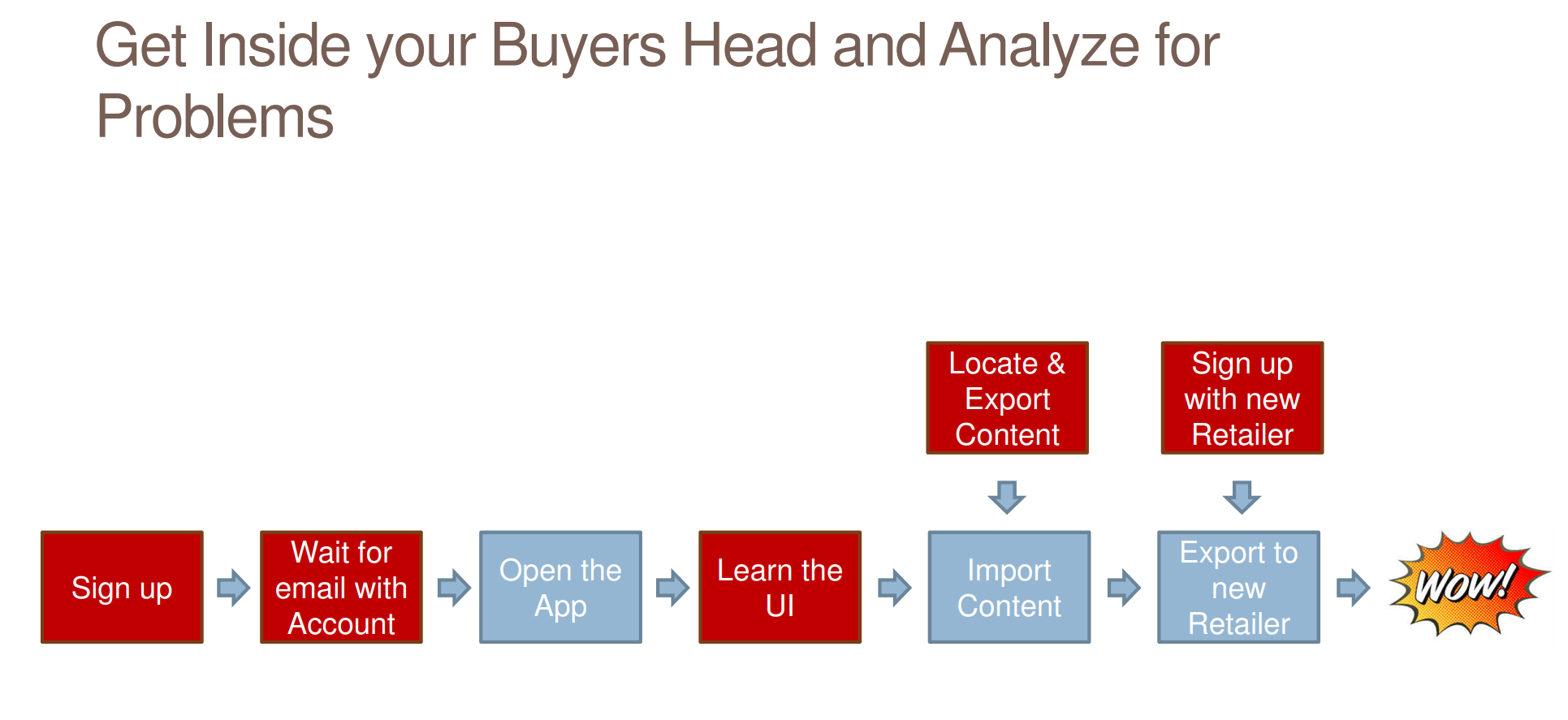 Salsify-Original process to reach WOW! moment
** Salsify - redesigned process to reach WOW! moment**
Final takeaways:
Have funnel optimization- as you solve one blockage point it will move somewhere else
Remove the siloed thing with various departments in your organization say marketing, sales, customer support, and product engineering and bring all together in a meeting design the process in buyers perspective.
Do analysis on funnel flow charts and optimize the process to make it frictionless
The thing your buyer as a bank account- invest something (value benefit) before withdrawing
build a relationship and trust with the prospect/ customer before selling.
Design a funnel that delights entices and motivates your customers to flow throw through it.
About Matrix Parners
Matrix Partners is a US-based private equity investment firm focusing on venture capital investments. Early-stage investors based in San Francisco and Boston.The firm invests in seed and early-stage companies in the United States and India, particularly in the software, communications, semiconductors, data storage, Internet or wireless sectors.
---
Was this article helpful?
---
What's Next