Building your winning playbook: the vision of SaaS success
---
Godard Abel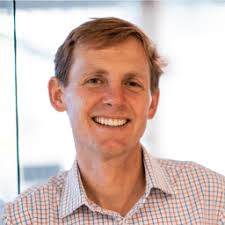 CEO and Co-founder of G2
About the speaker
Godard is a proven entrepreneur and the co-founder and Chairman of G2 Crowd, the leading review platform and marketplace for B2B software and services.Previously Godard founded and led BigMachines, a leading SaaS CPQ company, which as CEO grew profitably from scratch to over 300 people leading to its acquisition by Oracle in 2013 for over $400M.
Conference
:
SaaStock 2019
Until recently, selecting business solutions was hard, risky, and inherently biased. G2's real-time and unbiased user reviews help you objectively assess what is best for your business. Leverage the crowd, limit your risk, and get what works.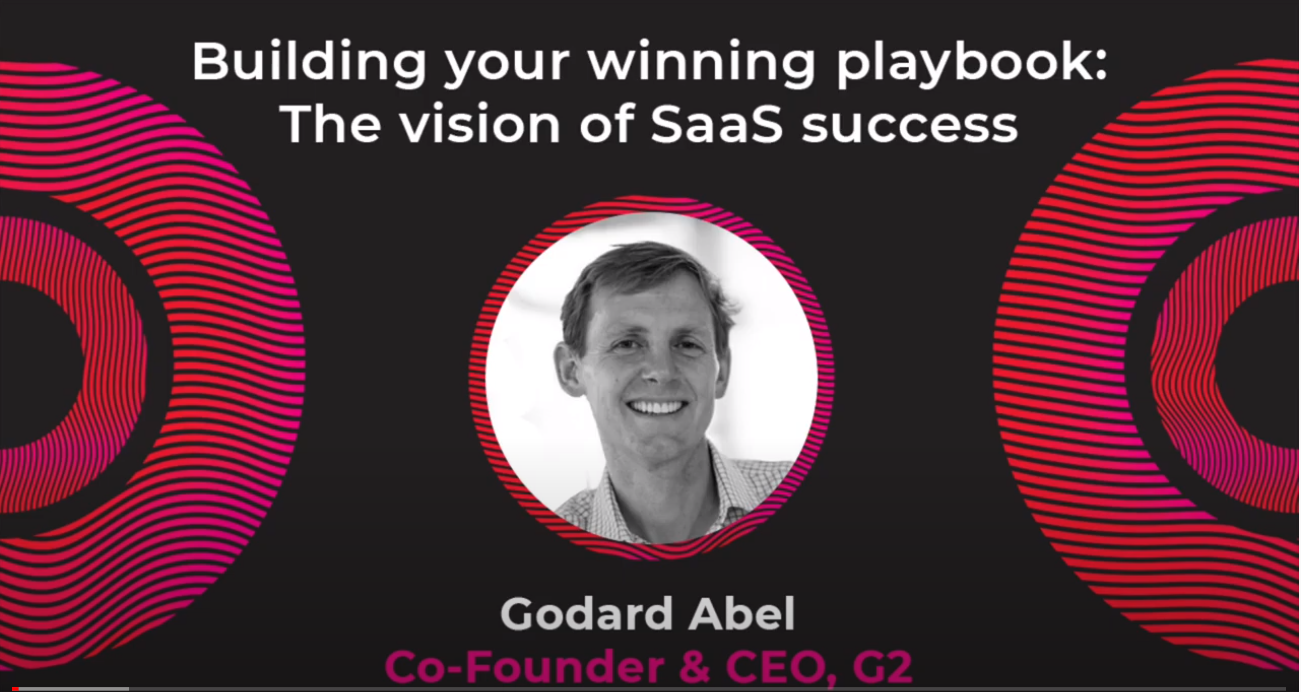 4 Keys to Building SaaS Winners
Two years after starting his first software business, BigMachines - and raising over $20 million dollars - Mr. Abel's business was nearly bankrupt. But, thirteen years after he started BigMachines, it was acquired for over $400M. Then he did a 2.0 version with a company called SteelBrick. It was really the same thing, CPQ software, but built for Salesforce. With SteelBrick, he and his team were able to achieve in seven quarters what took 13 years to do the first time. In 2016, SteelBrick was acquired for $390 million dollars. Now, Mr. Abel is focused on building G2. He shares his tips for SaaS success below.
Commit to the Peak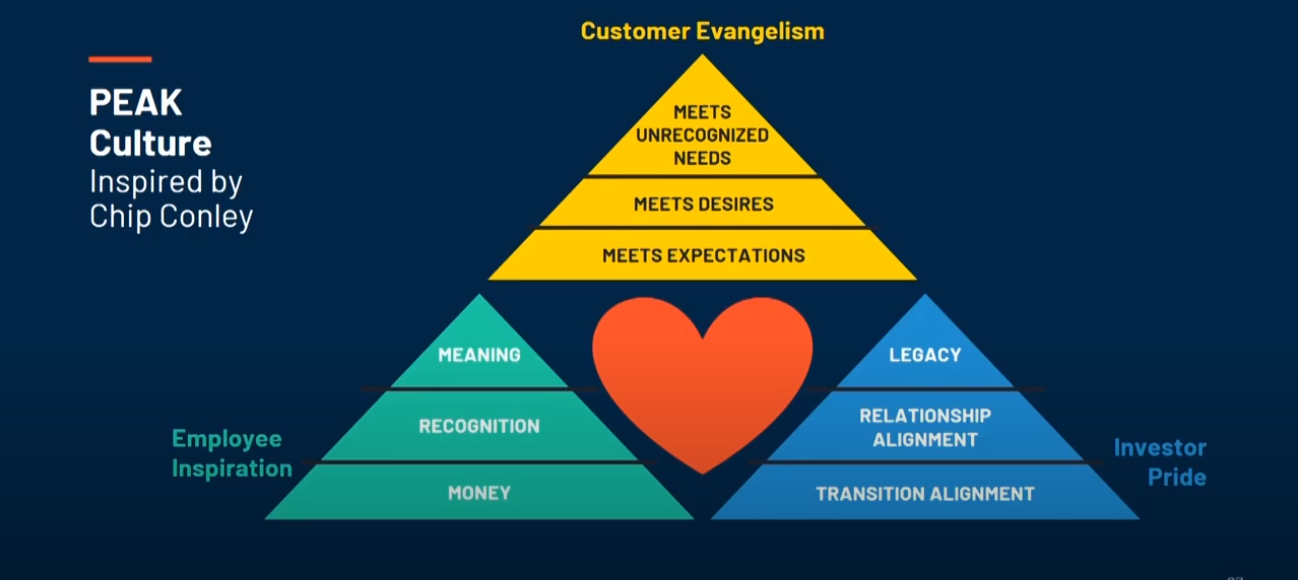 About "commiting" Mr. Abel said, "[With] my first [company], we were almost bankrupt so it took me a while to learn. I burned through about $20 million in venture capital and it only had a million in revenue. It was a very painful time. But, I did stay committed because we had this vision, and my father had invested. I didn't want to lose my father's money. I was so committed to realizing this vision, that even when we were almost bankrupt, we just stuck with it. And, it took us about seven years until we got to true product market fit. But having that commitment - really believing in what you're building - will allow you to get through the hard times.
[When] BigMachines had to go from 70 people to 20 people, [it was the] hardest thing I've had in business. I think it's made me smarter, where now... I try the best I can to avoid hiring way ahead and [instead] pacing the business with the demand in the capital.
And ultimately, what did make BigMachines successful? In 2004 I met Mark Benioff, the founder of Salesforce. I went up to him at an event and said, Hey Mark, my CPQ solution, it's in the cloud. It can work well for your customers. And luckily he said, I have my first partner, why don't we form a partnership? And then, we really rode that wave of the cloud and Salesforce for our next two companies."
Sell with Passion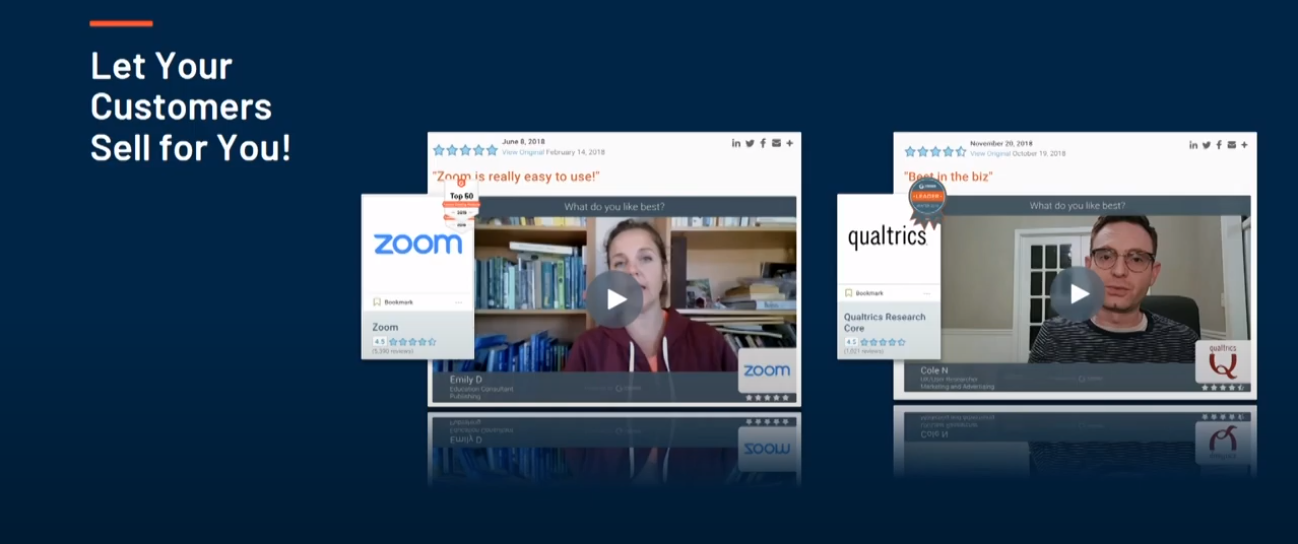 About this key to success, Mr. Abel said, "I had to learn how to sell. And frankly, that's one thing - as a Stanford MBA, McKinsey consultant - they didn't teach sales. I had to learn the hard way and I met a great sales leader, Matt, and we just started going one deal at a time.
I wish it was something I'd done a lot earlier. In fact, I tried to hire a VP of sales, which is a mistake as a founder. I think at the beginning you've got to do it yourself. You got to talk to your customers, you have the passion, you have the unique skills, and you sign up those first customers yourself. You also learn the most, and then you can finally get to the point where you get to scale.
Find your personal story, but something that brings greater meaning than just the software you're selling and... sell as a team. Until I met Matt Gourniak, who is also my CRO at G2 global CRO, I was going bankrupt and he and I really learned how to sell together. I'm more of an engineer, so I kind of became the solution engineer.
But now, we've written our own playbooks. I think once you figured it out as a founder, with your first couple of sales reps, you write it down, you train people, and then you can scale it.
You can really let your customers sell for you at scale. I remember at BigMachines we had a customer conference called Big Ideas. We would bring all our prospects and our customers together, and our customers would tell their stories. Our customers would say how they're having success with our software."
Building a Team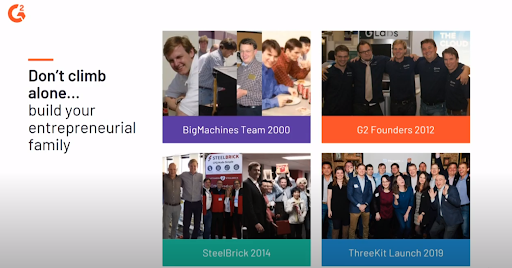 About building a team, Mr. Abel said, "We have 400 global employees. We just built our first team in Europe. We've hired 20 people this year and we have a very talented GM Enrique who joined us from Salesforce and SteelBrick. But now he's building a great team. And I think once you get to scale, it is all about winning... with a winning team.
So once you do have that product market fit, once you want to scale, it is all about your team. And going from a small team - you know, maybe 10 or 20 - how do you go do a team of hundreds and thousands? And that's something I'm still learning. We're now up to 400 people. We talk about our entrepreneurial family, it's a very high performing family.
We have each other's backs. I think having a core team that you can really trust... that's how you can get through the hard times and have repeated success. Build your network. You can do that no matter where you're working today. Make peers, make friends across teams, across functions. So when you want to go build your own company, you have a network to recruit from.
As I mentioned, we brought over a hundred people into SteelBrick from BigMachines. Many people are now following us into G2. We're dialed in and we can build amazing companies and build amazing partnerships. We make sure all our teams are aligned and have a heart driven culture. It's what drives our customers because they feel as if we genuinely care about them."
Taking Care of Yourself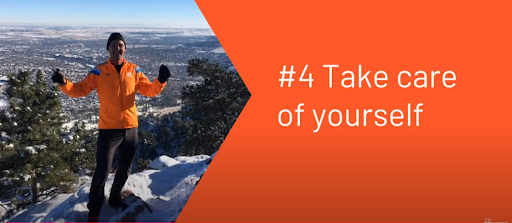 About self-care Mr. Abel said, "The other thing I learned along the way - as I was almost bankrupt [with my first company] - my wife and I had twins in the middle of that. I remember in 2004 it was kind of the bottom for me. My company was almost bankrupt. I burned through 20 million venture capital; only had a million revenue. I had to lay off 50 people... go from 70 to 20 and my twins were born nine weeks early; they were in the hospital, in the NICU.
And, I remember one day I was driving to the hospital and I'm like, Oh wow, my life can't get any worse. Just felt like this cloud of anxiety from my business, my family, but then from there, really my life only got better. And I think what I've learned since, is you really have to take care of yourself so you can enjoy your life and enjoy the journey because entrepreneurship is always a long ride."
Expanding on self-care - and ending his speech, Mr. Abel said, "I was actually about 30 pounds heavier about 10 years ago. I wasn't taking care of myself. I was stuffing my anxiety, and I finally learned. Every morning now, I start with an hour of self care. I run, I stretch, I work out, and then I feel great all day. I think bringing that authentic spirit - where you can be your true self at work - is what makes it all amazing. So, thank you. And I hope you all follow your divine path to your own entrepreneurial success."
About G2 Crowd
G2 is a platform for users to share business software reviews in real-time. G2 leverages more than 425,000 user reviews to drive better purchasing decisions. Business professionals, buyers, investors, and analysts use G2 to select the best software and services based on peer reviews and synthesized social data.
Was this article helpful?
---