Building my SaaS startup - from $0 to $10K MRR in one year
---
Maxime Berthelot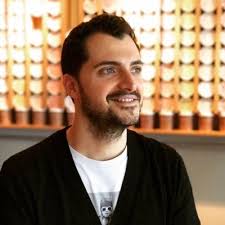 Product Manager Growth,
Buffer
. Co-Founder, PixelMe
About the speaker
Maxime is Product Manager of Growth at Buffer and Co-Founder of PixelMe.Max, along with his co-founders Tom Benattar and Jérémie Doucy, have done an incredible job of validating and launching their concept to the world — their approach to generating interest and initial signups is a textbook example of a low-budget growth strategy for B2B.
Conference:
SaaStock 2018
Maxime Berthelot started off by saying he would be talking about how he started PixelMe as a side product and went from 0 to 10K MRR in a year without leaving his day job at Buffer. He co-founded the project with two friends Jeremy (working on Engineering) and Tom (working on Growth).
Buffer is a social media management tool for your business having more than 6.3 million registered users and more than 80K paying customers (Almost 20 million in annual recurring revenue). They are a fully distributed company (all remote with no offices) and are 80 people working across the world.
PixelMe is a link shortening but unlike the classic URL shortened, it included retargeting pixels into the links. So, when someone clicks on the link, they can re-target those people. It is useful when your business relies on a third-party platform like Amazon or Kickstarter.
Some of the learnings & Take-aways from his side product - PixelMe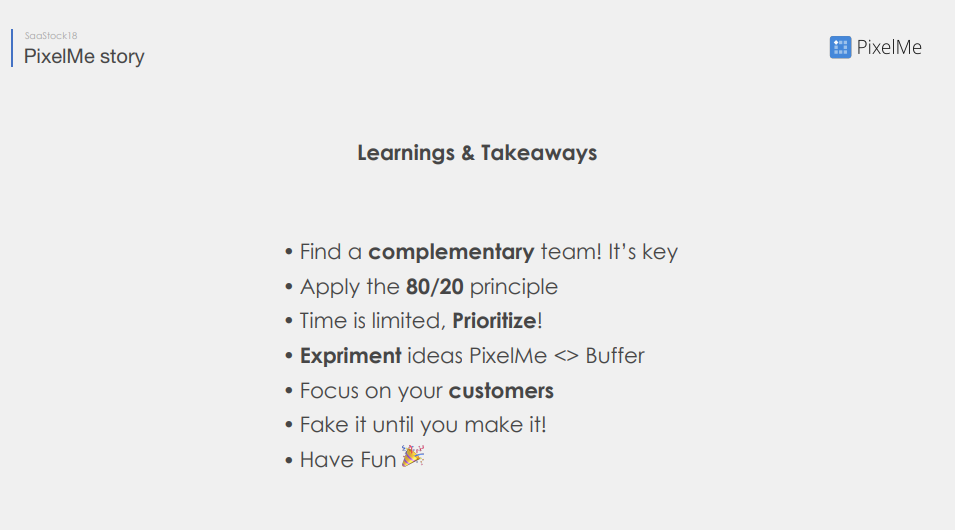 The most important key is to find a complementary team to rely on for some part of the product and just focus on your area of expertise. Decide your productive time and work those hours. Learn to prioritize as time is limited. Apply learnings across the different projects. Customers are the number 1 priority so focus on them.
0 to 10 Customers
First Maxime and the co-founders tried to validate the Product Market Fit. Tom was using a lot of external content and wanted to re-target that content for his company. So there the concept of PixelMe started. They decided to test the concept with a rough and simple landing page with a value proposition screenshot of what could potentially be a tool (Tried to fake it that the product was ready)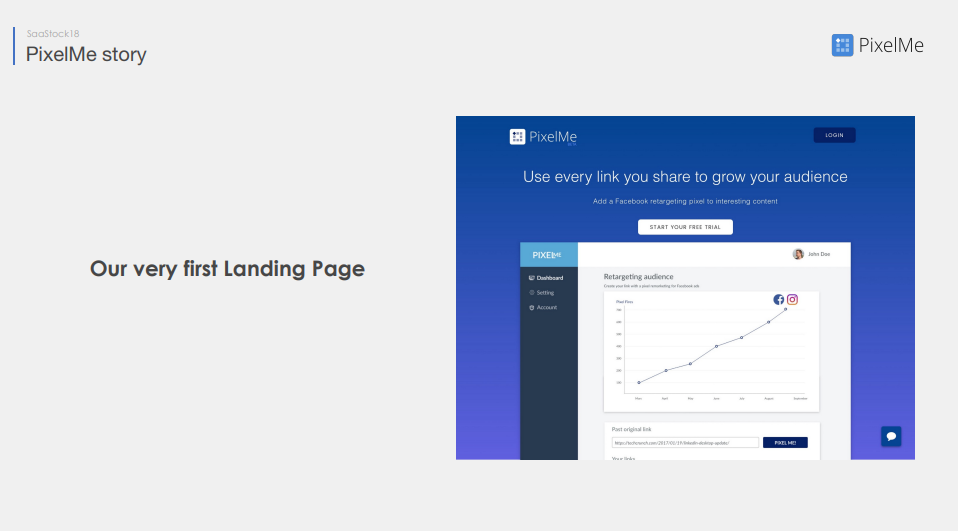 When people would click the CTA (Call to action) they would be informed the product was not ready yet and would they provide an email address, so they could be added to the waiting list.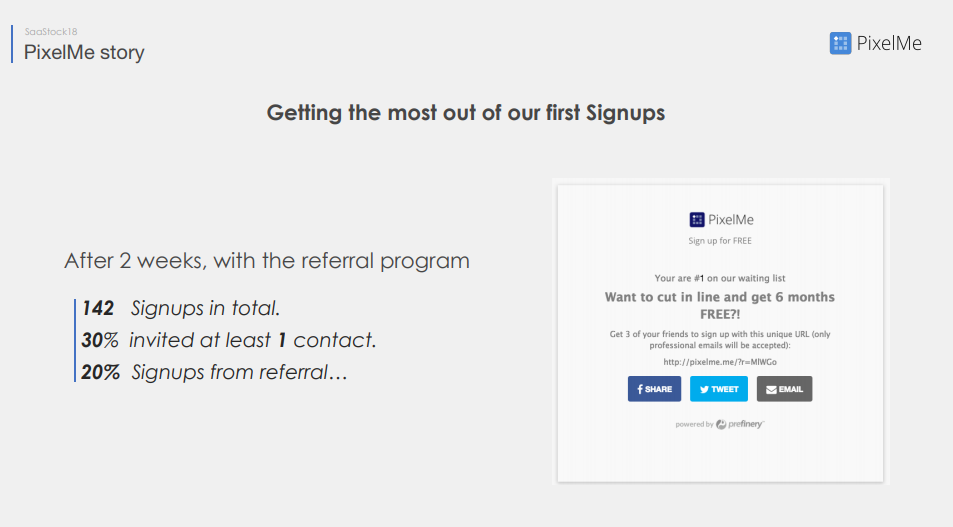 After a couple of weeks' they got almost 150 sign-ups. 20% of the signups came from the waiting list (so they were validated that people were interested in the product). So, they started customer research - decided to talk to marketing people from different industries, size of companies to understand what could be the target of the product and how to target them?
Now that validation was done, they had some signups, they started to build the product.
It would take some time and they wanted more validation without building the product, they asked some users in the list would you mind sharing a list of links with those pixels and they would shorten them and send them back for them to use. Validation again came back from few users who wanted more. So now they actually had to build the product.
The first version although pretty basic helped them to validate the idea. After launching within no time, they had 15 paying customers.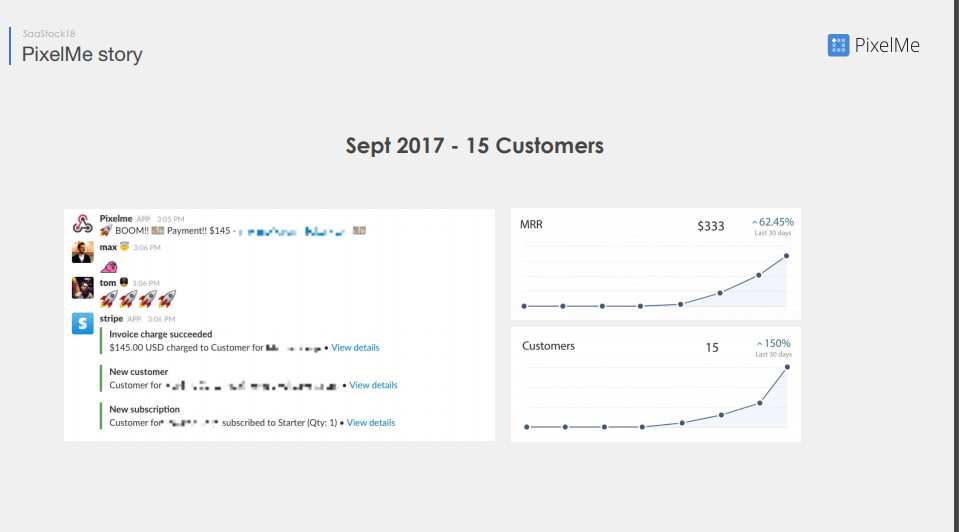 From 10 to 300+
1. Make your customers happy :)
Customer Happiness should be the number one priority.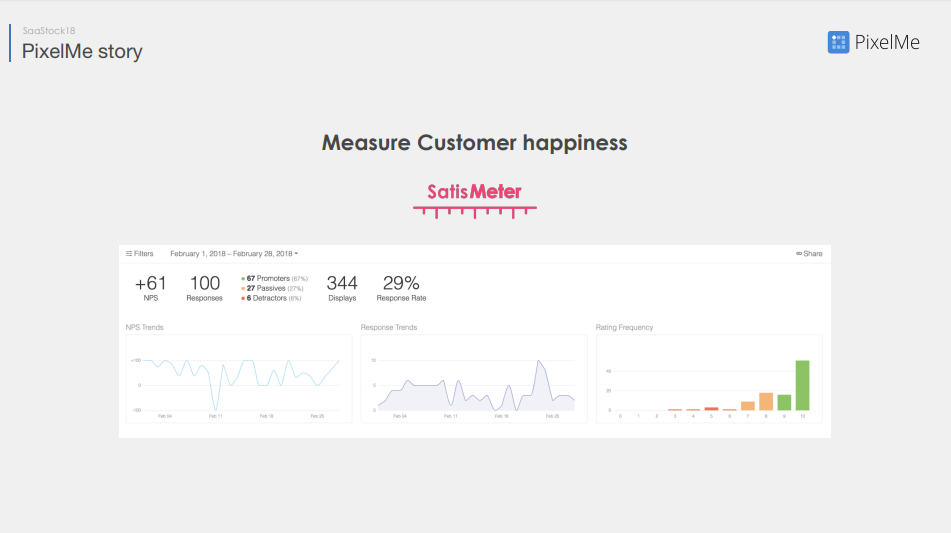 You can use tools like SatisMeter to measure your customer happiness. It gives a good indication of whether the customer likes the product or not and what they do with it. You need to work on it every week - monitor it, measure that and try to get back to your benchmarks.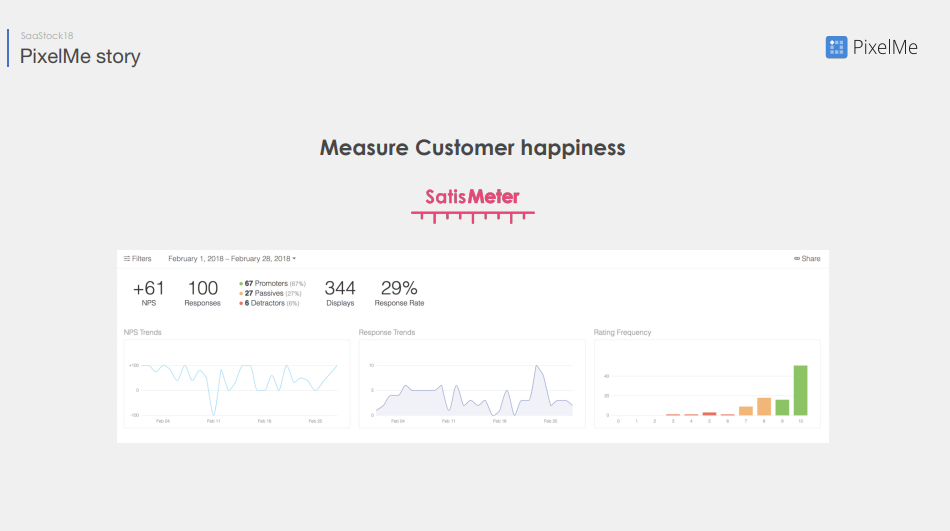 They also installed live chat (Intercom). But make sure you are available as people expect quick answers on live chat. So best turn it off if you are unavailable.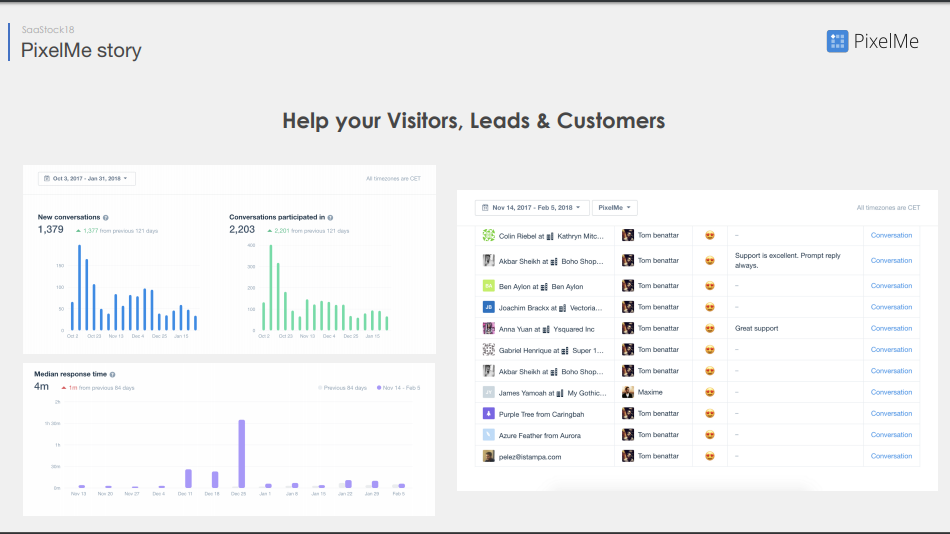 It showed them their Visitors, customers & Lead statistics.
2. Acquire a Community
Research suggests creating a committee before you create your product. But unfortunately, that is not what Maxime did.
Luckily Appsumo approached them and offered a deal in which you sell lifetime access to your product. It might seem excessive when you are trying to build a monthly recurring revenue. But they had one million users' subscribers to their newsletter and might be able to give at least 2000 people per deal.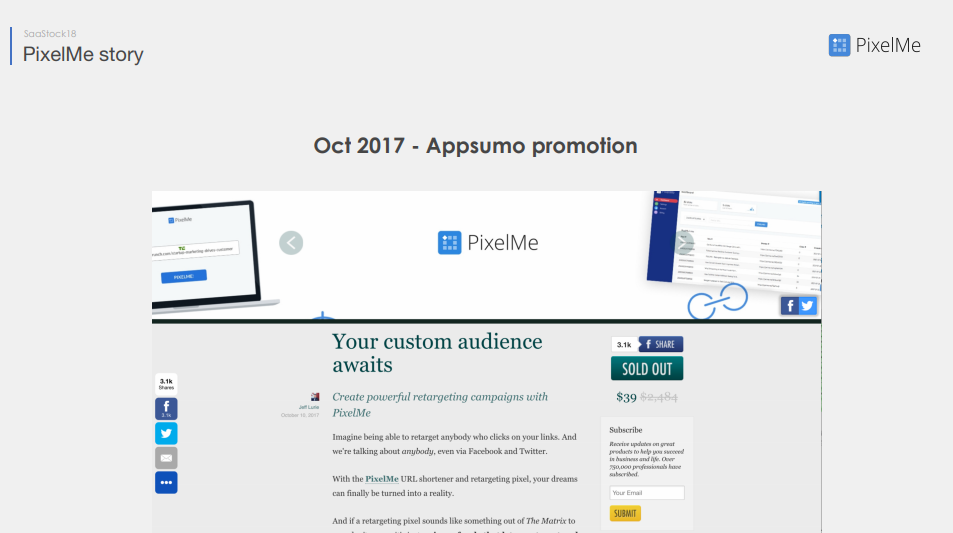 The promotion was a success and they sold 5000 deals in 14 days. It is great when people that have insight on your product & roadmap can help in these ways.
Maxime also used the classic Product Hunt used by many start-up's which has driven 300 signups so far and they have converted a 10% rate.
3. Leverage your community
The next step was to look at what type of link the customers were coming up with for shortening, what type of problem they had and PixelMe tried to target that with the content.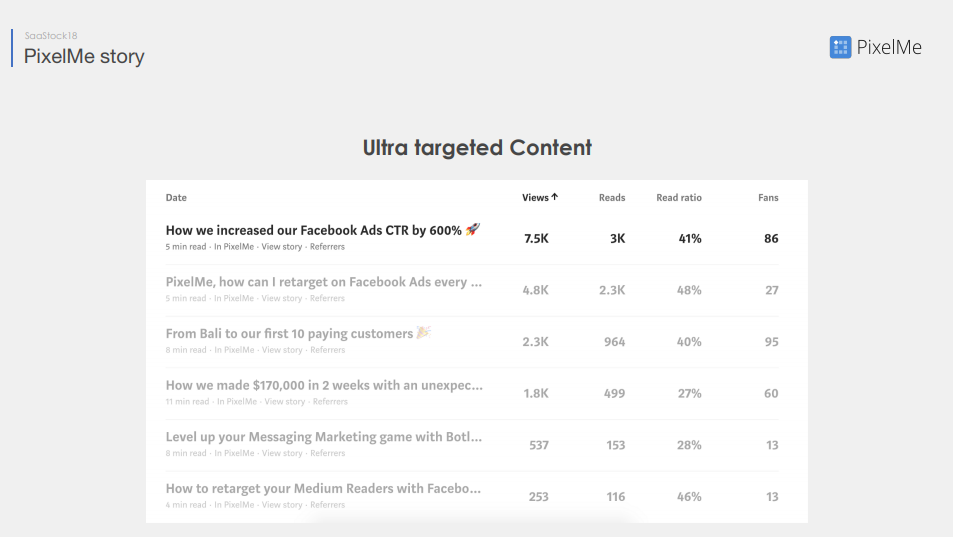 The Appsumo users that they had they could not move them to monthly paying subscription, but they were keen to share the good word on PixelMe so an Affiliate program was launched. In one year, they made $600 from that. Further, an unexpected effect was some media and PR coverage on the product which is driving a lot of traffic today.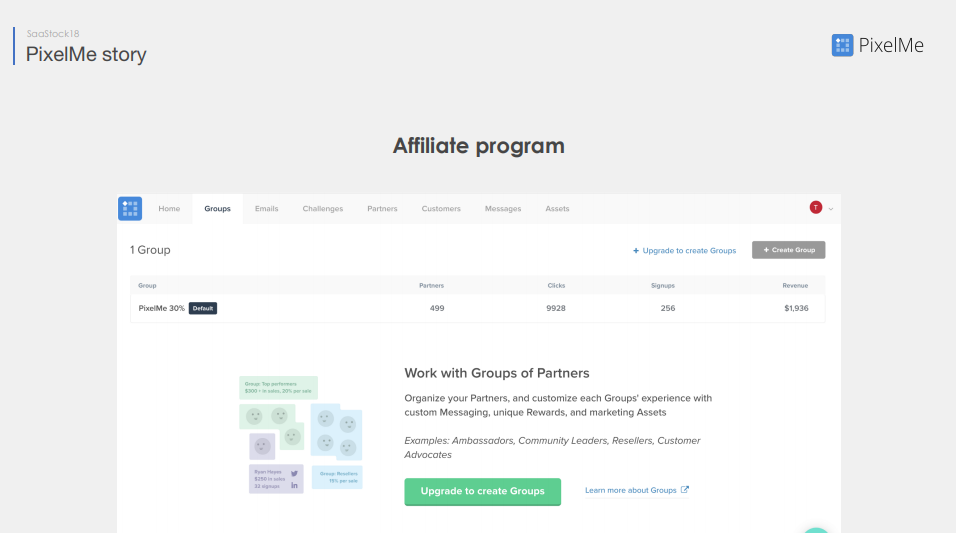 4. Funnel Optimization (AARR)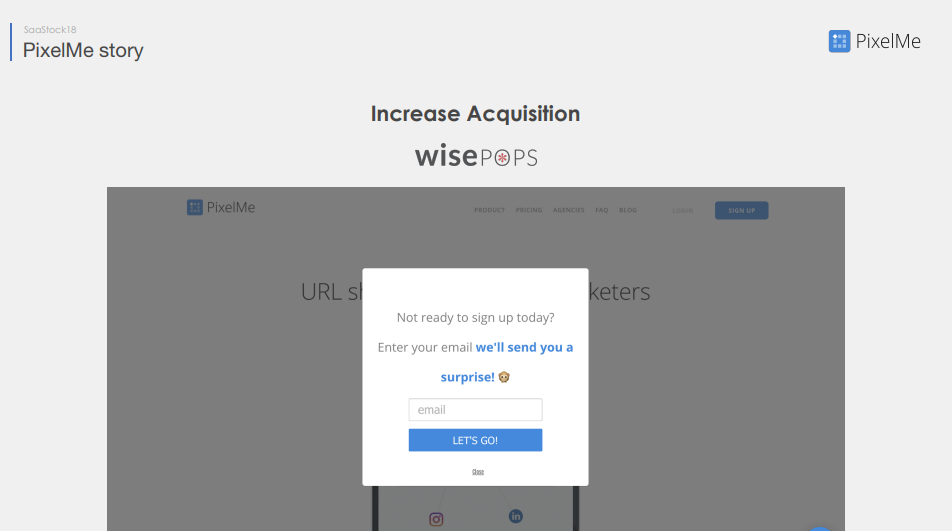 They saw were losing visitors that were leaving the website without signing up. Using Tools like WisePops they were able to get back 20% of the users.

After activation - putting a pixel for shortening links, they saw they were losing users (40%) while adding a pixel so they decided to change the onboarding to increase that number.

Using Drip campaigns after activation they tried to increase the retention.

They tried some pricing changes. Earlier they were priced based on the number of shortening per link. So, they launched new pricing based on the number of clicks on your links. This almost doubled the average revenue per user in 4 months and they started to see some up-sells.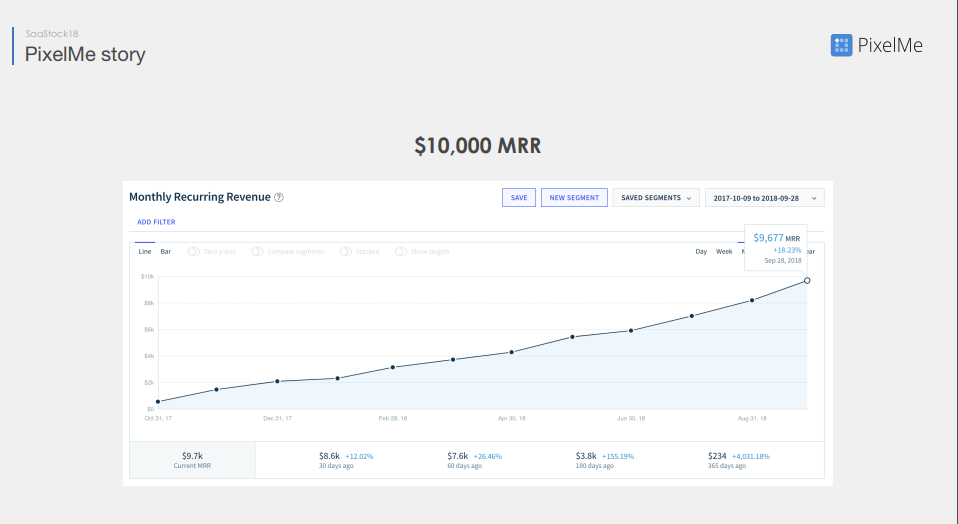 So, all the above factors led to an increasing MRR (Charted by ChartMogul)
About Buffer
Buffer helps users share social media content by scheduling online posts throughout the day.Buffer helps users share social media content by scheduling online posts throughout the day. It integrates with Twitter, Facebook, Linkedin, and other social media platforms. The free version of the application allows a maximum limit of 10 posts to be scheduled at any given time, and only allows the management of one social media account per social media website.
---
Was this article helpful?
---